Veterinary News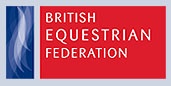 The British National Equine Forum, to be held on Tuesday 5 March 2013, is appealing to an even broader spectrum of the equestrian industry this year with the inclusion of some thought-provoking and topical presentations from leading names in the worlds of racing and veterinary science.
Richard Lancaster, Chairman of the Thoroughbred Breeders Association and Dr Richard Newton, Head of Epidemiology and Disease Surveillance at the Animal Health Trust, will be examining the ways in which the equestrian industry and government are working together on the control of equine infectious diseases. To add political perspective, The Rt Hon Owen Paterson MP, the Secretary of State for Environment, Food and Rural Affairs will be on hand to provide DEFRA's current view of aspects of the equestrian industry.
Pieter Brama, Professor of Veterinary Surgery at the University College Dublin, will be presenting a stimulating paper on whether horses are ready to race as two-year-olds.
In matters veterinary, Malcolm Morley, Chair of the equine pre-purchase examination committee, will be discussing what the recent pre-purchase examination changes mean for the horse owner. Mark Hillyer, of the Newmarket Equine Hospital, will be sharing his extensive knowledge on current colic treatments and success rates and Professor Pat Harris, who heads the WALTHAM Equine Studies group, will look at the good, the bad and the ugly effects of grass in horse husbandry.
This year's programme also includes:

• A look at the benefits as well as the trials and tribulations involved with encouraging volunteers (Ed Bracher)
• Scientific evidence underpinning the therapeutic advantages of riding (Dr Patricia Pendry)
• Riding therapy in practice (Jennifer Dixon-Clegg)
• The effects of hippotherapy on disabled children's joints (Sarah Rainford, the BHS sponsored Eqvalan Duo thesis winner)
• An overview of London 2012 (Hugh Robertson MP)
• What it took to get to London 2012 and plans for the future (Natasha Baker, Paralympic Double Gold Medallist)
• The implications of cancelling a major event (Hugh Thomas)
The National Equine Forum is a non-partisan event and the only one of its kind to be held in the UK. Each year it brings together all sectors of the UK's equestrian industry to listen to and debate the latest equestrian news, views and research, and then mingle and network with the movers and shakers of the industry over an excellent lunch. It is held in the amphitheatre style lecture room at Institution of Mechanical Engineers, just off Parliament Square in London. 
Tickets are available to equestrian trade delegates and equestrian professionals at £100 per person, including lunch and refreshments. To apply please contact the Hon Secretary, Mrs Tracy Allen, at Warwickshire College, Moreton Morrell, Warwick, CV35 9BL email teallen@warkscol.ac.uk. For further information on the NEF and to download a full copy of the programme see here.
Related Link
Eurodressage Veterinary News