Austrian Dressage News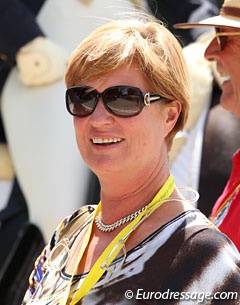 Ebreichsdorf, potential host city in the bidding process for the 2018 World Equestrian Games, has failed to meet its last submission deadline to host the 2018 WEG, which has put Canada one step closer to becoming the official host.
In November 2011 show organizer Frank Stronach and the Austrian Equestrian Federation officially put forward their bid to host the 2018 World Equestrian Games at the huge equestrian centre Magna Racino in Ebreichsdorf, Austria.
One year later the FEI confirmed five potential host cities - Rabat (MAR), Bromont (CAN), Budapest (HUN), Vienna (AUT) and Wellington (USA) -- but as of 2013 only two cities -- Vienna/Ebreichsdorf and Bromont -- are still in the running.
"Unfortunately it is true that Frank Stronach no longer wants to contend for WEG," Sissy Max-Theurer, president of the Austrian Equestrian Federation, told Eurodressage. "Mr. Stronach is currently occupied with a candidacy in politics. Furthermore, the FEI requires very high financial guarantees which no political party is currently willing to commit to."
Despite failing to meet the deadline, Austria still has a small hope that they can be considered a candidate. "It's a pity for Austria but maybe after the autumn elections there still is a possibility. When there are no candidates (meeting all the FEI requirements), the cards will be reshuffled."
Photo © Astrid Appels
Related Links
Ebreichsdorf, Candidate to Host 2018 World Equestrian Games in Austria
Five Confirmed Bidders for 2018 World Equestrian Games
Hungary Withdraws Bid to Stage 2018 World Equestrian Games
USA Withdraws from 2018 World Equestrian Games Bidding