Veterinary News
Roly Owers, chief executive of World Horse Welfare, urged the public at the charity's annual conference in London on 15 November 2012 to recognise the valuable contribution horses make to the economy, culture and society, and urgently called for the government to better protect British horses from the spread of disease.
This was a point made even sharper with news of an outbreak of an infectious neurological disease among some racehorses in Devon and after two more cases of Equine Infectious Anaemia appeared on British shores last month.
Addressing an audience of more than 250 guests from across the horse world including the charity's President HRH The Princess Royal, high profile speakers explored the different roles horses play in society today, highlighting a wide range of perceptions of horses and how they should be treated. A discussion forum comprised of powerful figures in the horse community debated the most topical welfare issues including the Grand National, overbreeding, unacceptable training methods, rising disease risk and the imbalance between the profile of a welfare issue and its significance.
Renowned broadcaster and journalist Brough Scott MBE gave a thought-provoking presentation on horse and rider as a 'centaur', and explored the huge responsibility the 'top half' of the centaur (the rider) had to its 'lower half' (the horse). He warned against anthropomorphism and emphasised how euthanasing a horse with no viable future was a justified way of showing responsibility of ownership and care.
A discussion panel chaired by equestrian event maestro Simon Brooks-Ward and comprised of Paul Bittar, chief executive of the British Horseracing Authority; Will Connell, World Class Performance Director of the British Equestrian Federation; Baroness Mallalieu, Labour Peer and Chair of the All Party Parliamentary Group of the Horse and Lucy Higginson, editor of Horse & Hound magazine addressed some topical horse welfare issues including: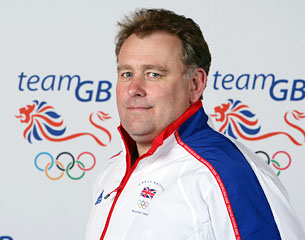 Is it ever justifiable to use debateable methods to get the best out of a horse before or during competition?
Will Connell said "I would absolutely say that a training method that causes pain and discomfort in a prolonged way is not acceptable. That said, there are situations, not at top level of course, when a horse needs squaring up to use a colloquial term. Especially if that horse is being ridden by a novice rider, and perhaps five minutes squaring up by an experienced rider can stop that horse napping and give that horse a future. I'm not meaning beating a horse I'm talking about full use of a range of aids by an experienced rider to deliver a short, sharp message. As long as it is done in moderation by an experienced rider it is acceptable."
However, the Baroness expressed concern that horses were being asked to move in completely unnatural ways in some sports. (see video embedded in top right corner!)
Full summary of the conference here.
Related Links
Asmyr Reveals Veiled and Unveiled Changes FEI Has in Store
Vets Collaborate to Improve Long-distance Horse Transport
State-of-the-art Olympic Veterinary Clinic in Greenwich Park