2012 Olympic Games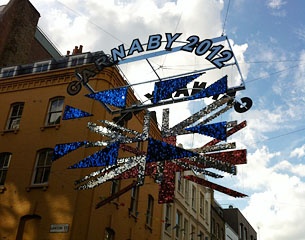 To kill time during those ridiculously long three-days off from Olympic dressage, I of course ventured out into the city. London has so much to offer, even to the tourist who has been there on numerous occasions. Having briefly worked in the British Library I had already explored London quite a bit but knew there was much more to this bubbly city.
Yesterday I decided to go for the more shallow retail therapy. After working on the computer until 14h, I walked my three flights downstairs and had to go all the way to the Greenwich underground station (10 minute walk) as the Cutty Sark one just around the corner is closed during the Olympic events. It was the beginning of a day in which I walked about 7  - 10 kilometers, I guess.
London has amazing fashion shops but after hours of wondering the streets and trying out many items of clothes I just couldn't find that one special thing. With already a closet full at home and luggage 3 kg overweight I wouldn't buy just to buy. I wanted to find something unique and I must admit that after browsing around Covent Garden, Picadilly, Oxford street, Carnaby Road and Bond street (by the time I got to the latter street the shops were closed)) I was fruitless in my endeavour.. In order to brighten my mood a little I did end up acquiring a new cover for my iPhone and a cute plastic make-up bag at Ted Baker and tea for my mum at Fortnum & Mason.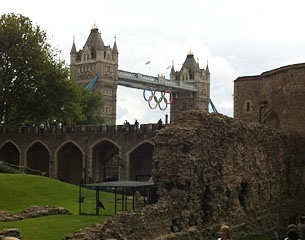 As I couldn't schedule a meeting with a friend of mine who lives in London, I headed back to my room round 19h and ate some cheese, grapes and fruit which I had left in my fridge. I skyped with my beloved ones at home and went to bed weary. The last few days I have been quite restless about my broodmare at home which has been dropping weight significantly and has now become really skinny despite being fed properly with quality food, dewormed, teeth done, etc. We have had a second blood test done and are still waiting for the results as my vet is now contemplating Lyme disease.. Oh boy!
At 8 AM I get called out of bed. I jumped out as if I was zapped by electricity, immediately worrying that something had happened to my mare. News had come in from the vet and the mare is aenemic, but the Lyme results are not back yet. At such moment you wish you could be home to take care of her myself. My London exploration on Sunday had left me with a majorly unsatisfactory feeling which I decided to quench today with a programme that always satiates me: culture!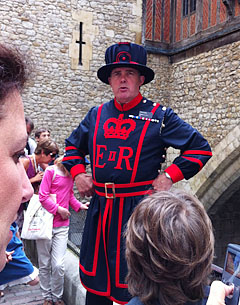 I had never visited the Tower of London before and as a huge fan of the British tv-series The Tudors I wanted to see where Anne Boleyn had been incarcerated and beheaded. The queue to buy a ticket took longer than the train ride from Greenwich to the Tower. However, once insde a guided tour was about to start and I could join that. The Yeoman who showed us around was witty and provided proper explanations of the historic events that took place at this citadel. In the end I think I had wandered the castle premises for about two or three hours. I found the White Tower slightly disappointing as it had been completely emptied and was set up with an exhibition of mediaeval weaponry. I had hoped to see an original palace setting like in The Tudors. Still it was a wonderful visit I did not regret (20.90 £ entrance fee!).
I walked passed the Thames and crossed the bridge near the Tate Modern. I sat down at a small Italian place for a salad and a glass of wine. The view on St. Paul's cathedral was spectacular and the sun was shining brightly. For the first time since my stay in London it hadn't rained during midday! Let's hope this weather will carry through tomorrow.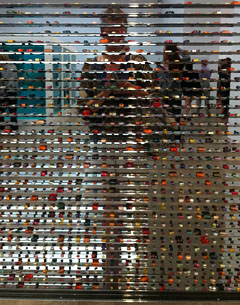 Right next to the Tate Modern you have the Shakespeare Globe theatre. I went into the gift shop, looked at the books and then went back outside. I was coy and ducked underneath a small barricade to open a door and find myself straight into the Globe theatre where a guided tour was going on. Two men next to me were fixing a microphone and hardly noticed of me except for the remind they made, "it's not what it seems" as the one guy had his pants open while the other was jamming a microphone and wire down his shirt. I took a few second to look around this magical place with so much history! I couldn't stay long as I was trespassing so I went back outside and a lady approached me: "Did you go through there?" she asked me. I said "yes, but I was just taking a quick peek. I don't think it's allowed," and I scurried away!
At the Tate Modern a Damien Hirst exhibition was taking place. When I entered the huge building a flash mob crew was part of an "installation" in the main turbine room. The crowd just walked slowly from one side of the room to the other. Initially you thought they were just guests, but they actually were part of the art work. With what will they come up next? Hirst's career has been a quite interesting one. He is the wealthiest living modern artist, whose success has been jump-started and has been entirely based on the marketing and promotion done by the Saatchi gallery. Hirst then detached himself and sold his own artwork at auction at Sotheby's, cashing $198 million for his collection, including many signature paintings with dots and butterflies. At the Tate Modern his early work was also on display in which he criticizes Western society's pill-popping culture. Very interesting and confronting!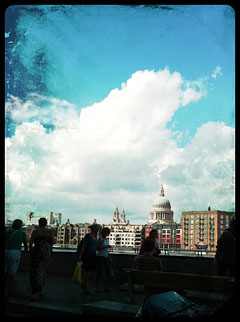 From Hirst I headed to St. Paul's cathedral which I entered to admire the architecture. Afterwards I went in search of the nearest underground station, mapless, and ended up walking quite a distance to Temple, where I boarded a train for Finchley road. I finally had arranged to meet my friend and we went to eat Indian at his mom's place, before going for a cocktail at the very posh bar and sushi restaurant Aqua near Oxford circus. It was a nice ending to a very enriching day!
From culture it will be back to sports tomorrow as the team championship will come to a conclusion with the Grand Prix Special. I'm all ready for it and can't wait for the show to start again!
Text and Photos by Astrid Appels
Related Link
Eurodressage On the Scene at the 2012 Olympic Games