Australian Dressage News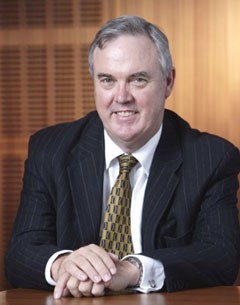 As Equestrian Australia counts down the final days before the Opening Ceremony for the London Olympic Games and Paralympics, we are celebrating the fact that for only the second time we have selected full teams in each of the three Olympic disciplines.
Unfortunately, recent selection announcements have been met with disappointment by some members that have resulted in attacks against individual competitors and their families, as well as selectors.
As Chairman of Equestrian Australia, I want to let you know that the EA Board fully supports our selectors and our riders who have been chosen, as well as their families and owners who provide unconditional support on their journey.
Team selection
Our selectors work over long periods of time to choose a team that they believe will help Australia achieve its best possible outcome in London. To suggest otherwise is unfounded.  Each one of us is entitled to our own view on selections- but whatever our personal views on our Teams, we must put them aside and be proud of the incredible achievements of our selected riders whether they live in Australia or abroad.
With regards to Dressage selection in particular, I again absolutely refute all the groundless accusations that have recently been levelled against the Dressage selectors, team management, individual riders and their families, as well as EA's own Board and management and when the Court of Arbitration for Sport publically releases its reasons for dismissing the appeal, we will be able to discuss the accusations further and demonstrate that they are not true. Nevertheless, here are some of the facts as they stand.
1. At no stage either before the independent Equestrian Australia Appeal Tribunal (Appeals Tribunal) or in the Court of Arbitration for Sport (CAS) was it suggested that the Dressage Selection Panel was biased against the appellant.
2. The Appeals Tribunal rejected the suggestion that the Dressage Selection Panel had not properly exercised its discretion in applying the Dressage Nomination Criteria. The Nomination Criteria include many different factors that the Selection Panel is to consider, and there is no requirement that their decision be based upon FEI rankings alone. In addition, the Nomination Criteria expressly provide for greater weight to be given to performances in the period from March 2012 until the date of selection, not just performance at the nomination events.
3. The Appeals Tribunal actually found that the Dressage Selection Panel had properly applied the Nomination Criteria, had properly considered all of the factors relevant to the exercise of the Selection Panel's judgment as to who should be included in the Dressage Team, and that there was no basis for interfering in the Selection Panel's decision. Hayley Beresford made an application to CAS to appeal the decision of the Appeals Tribunal. This application was dismissed by CAS.
4. The suggestion that one athlete was given preferential treatment over another is wrong. The Equestrian Australia Olympic Nomination Criteria clearly affords all combinations the opportunity to be excused from compliance with the requirements of competing in the Nomination Events in 'extenuating circumstances'. Upon her horse falling ill, Kristy Oatley sought an exemption under the 'extenuating circumstances' provision from compliance with the requirement for competing in the First Nomination Event held at Mannheim. At no time did Hayley Beresford make a request under the 'extenuating circumstances' provisions.
5. The fact that an amendment was made to the Equestrian Australia Nomination Criteria was duly publicised and known by the athletes and any suggestion that this was not the case is without foundation. This amendment was necessitated by the organising committees of the two Nomination Events limiting the number of entries a particular country could submit and all athletes received communication and correspondence from Equestrian Australia in respect of the amendment.
6. The overarching objective of the nomination criteria was (as has always been) to nominate horse and athlete combinations that the Dressage Selection Panel believes will achieve the best possible result at the 2012 Olympic Games. Accordingly, to ensure athletes participating in the Nomination Events were given maximum opportunity to gain selection, the criteria were amended to allow those riders whose nominated horse did not compete in the Nomination Events due to illness but who had a second horse, the chance to be considered for selection with that second horse (providing it had achieved its Minimum Eligibility Standard (MES)).  This amendment advantaged all riders, including Hayley Beresford, if they chose to take advantage of it as it provided them with additional opportunities to be selected.
7. Dressage's 'shadow team' (which is in place to meet and satisfy the Australian Olympic Committee (AOC) requirements under the AOC Olympic Team Selection By-Law and is a mandatory requirement for nomination to the Australia Olympic Team) is made up of all 13 riders who were listed on Equestrian Australia's Elite and A squads. The Appeals Tribunal found that the By-Laws do not specify a deadline for inclusion in the shadow team, a position that was confirmed by the AOC.
What is my hope out of all of this?
My hope now is that our Dressage Team – both as a group and as individuals – stays strong and pulls through this and goes into the Olympic Village as proud members of the 2012 Australian Olympic Team.  I hope that they will bring honour to themselves and make EA proud.  And I am sure that when it comes to it, so do you.
It is also my hope that we achieve the success that all our Australian equestrian athletes, owners, management, officials and selectors all strive for.
I wish the Olympic and the Paralympic Teams well and hope that they do their best and give it their all. That is all we can ask, and if that brings us home medals then, of course we will be extremely pleased.
To those athletes that have worked so hard over the past years to get selected, but have missed out on their dream this time around, I sincerely hope that they will get another chance – both Normandy and Rio are near.  They are to be congratulated for their efforts in getting so close to achieving their dream, and they should be proud that their efforts have driven others to achieve better and better outcomes.
I would also like to applaud our band of Selectors across all disciplines, as well as team management and officials. 
Behind all our riders are their owners and families. They are always in the background but without them we don't get horses or riders on the ground. If their combination has been selected, all congratulations to them and I hope that they revel in their combination's performance.  For those who missed out this time round, stick with it for as I have said earlier, Normandy and Rio are near.
Finally let me say this to the whole equestrian community. We are in this together for one purpose – our love of horses or our love of our sport.  We want to see our riders and their horses do their best for themselves and for us at London, and it is now time for us to give them that chance.
With the selection and appeals processes now over and behind us, we need to let go of our misgivings and disappointments over the selections.  Let's rally behind those that are selected and give them our full support. That is what we as Australians do best, and I am sure our athletes will respond and give us their all.
Yours sincerely,
Paul Cargill
Chairman, Equestrian Australia
Related Links
Rozzie Ryan Appointed Australian Olympic Team Reserve
Hayley Beresford Issues Public Statement
Statement by Australian NF Chair Paul Cargill on Beresford Case