Dutch Dressage News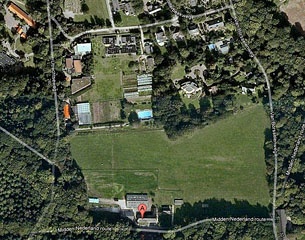 Austrian inverstor Gaston Glock acquired a property in Oosterbeek, The Netherlands, which will become the new home base of the Glock sponsored riders Edward Gal and Hans Peter Minderhoud.
The property is 5 hectare large with an old farm and barn which need total rebuilding and expansion to become a state of the art equestrian center. Glock acquired the property on 1 June and the news was first reported by the regional newspaper De Gelderlander.
Oosterbeek is 20 kilometers from Gal and Minderhoud's base at Resim Dressage in Harskamp, The Netherlands, and is in the vicinity of Arnheim.
The equestrian facility to be built will have 27 boxes, a stallion station, a stable building and several indoor schools.
They plan to start construction in the autumn of 2012. The building permit was submitted on 15 March
Related Links
First Glock Horse for Edward Gal: Undercover
Austrian Gaston Glock Signs Minderhoud, Gal and Werner for Ten Years