Swiss Dressage News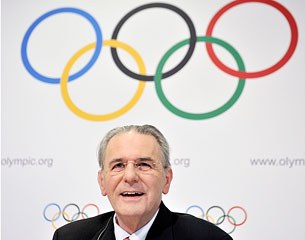 The International Olympic Committee (IOC) announced on 24 May 2012 that Istanbul (Turkey), Tokyo (Japan) and Madrid (Spain)* have made it on to the shortlist of cities bidding to host the 2020 Olympic Games.
The Candidate Cities were accepted from among five Applicant Cities, which also included Baku (Azerbaijan) and Doha (Qatar).  The IOC takes the opportunity to thank all the Applicant Cities for their hard work, dedication and support of the Olympic Movement.
The three Candidate Cities will now be requested to prepare their Candidature File with an in-depth description of their Olympic project. They will also prepare for the visit of the IOC Evaluation Commission. The Evaluation Commission will make a detailed technical assessment of each candidature and publish a report in advance of the 2020 Briefing for IOC Members in July 2013.
Photo © IOC
Related Links
Rio de Janeiro Unveils Logo for 2016 Olympic Games
Rio de Janeiro Elected to Host 2016 Olympic Games