2012 Classical Sales Warendorf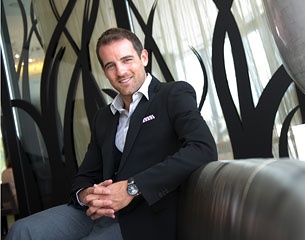 There is something special awaiting the audience at the fourth edition of Classical Sales Warendorf: an elegant Westphalian filly by Demirel x Ferragamo will be auctioned off, with the entire proceeds going to the Christoph Metzelder Foundation's 'Training Youngsters for Life' campaign.
The Christoph Metzelder Foundation unites sport and social engagement, supporting numerous children and youth projects. The former Germany international footballer Christoph Metzelder will be attending the auction himself. In addition, Derby, specialists in foal and broodmare feeds, will provide maintenance for the filly for a further six months - which is worth around 600 euros.
"Supporting disadvantaged children and young people is something which is very close to our hearts and it gives us great pleasure. We would like to thank the Borgmann Breeding Stud in Ostbevern for donating such a wonderful filly, as well as the Christoph Metzelder Foundation for their invaluable involvement," said Fabian Scholz, co-initiator of the Classical Sales Warendorf dressage horse auction, which will be held on March 29 at 7pm. "Of course we are aware that there are children in need of help in many countries, but we felt it was important to do something for the ever-increasing problem of child poverty in Germany," added Scholz.
The international footballer Christoph Metzelder, who was part of the German national team which finished runners-up at the 2002 World Cup and came third in the 2006 World Cup, is actively involved in supporting socially-disadvantaged children and young people. The aim of the Foundation is to establish equal opportunities for young people as they start their working lives.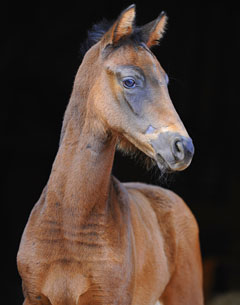 "I am delighted that Classical Sales Warendorf are to auction a foal for the Christoph Metzelder Foundation," said the Schalke defender. "That is not something which can be taken for granted nowadays and it is great that we are being supported in our work through this. I hope that the foal finds a happy owner."
Metzelder was born in the Westfalian town of Haltern and he returned to Germany to join Bundesliga side Schalke after a spell with Real Madrid. The 32-year-old, father of a young girl, is also keen on equestrian sports in his spare time; the professional footballer will follow the sale of his foal in person at the Classical Sales Warendorf auction.
The auction, which is now into its fourth edition, will see 22 horses from different German breeding areas, including offspring of Grand Prix winner Damon Hill, of the stallion licensing champions Hotline, Dancier and Status Quo, of the double dressage world champion Florencio and of the 'super sire' Fidertanz, go under the hammer.
The presentation of this year's collection will take place at the Wietelshof in Milte on March 25 at 11am.
For more information visit www.csw-auction.com