2012 Olympic Games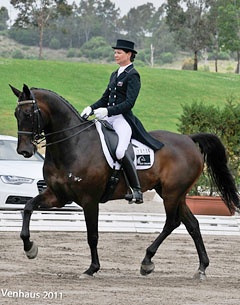 New Zealand dressage has created history by qualifying a team to the Olympic Games after the final leg of the regional qualifier in the Netherlands overnight. The Kiwis competed their qualifying leg in Sydney late last week, against half the Australian team, with the remainder of the Australian team going against South Africa in Ermelo.
There were just two slots available for the African, Middle East, South East Asia and Oceania regions, which went to New Zealand and Australia.
It is the first time New Zealand has qualified a dressage team for an Olympic Games.
Equestrian Sports New Zealand High Performance director Sarah Harris says it is a fantastic achievement for New Zealand dressage.
"It creates such an exciting opportunity for dressage. It is now up to the riders to achieve the next big step which is making the Olympic selection criteria so we can fill the team positions. It is going to be very much a team effort to make this happen."
The four riders who rode in the qualifier are not necessarily the combinations who will ride at the Olympic Games, unless they achieve the required steps and are selected.
Any combination who wishes to compete at the Olympics needs to meet tough selection standards, which are set by ESNZ and the New Zealand Olympic Committee.
ESNZ chief executive Jim Ellis cautions it is still a long way to go to London as success in qualifying a team slot is just part of the whole process of having dressage representation at the Olympics.
There are now 11 teams qualified for the London Olympics – Australia, Canada, Colombia, Denmark, Germany, great Britain, The Netherlands, New Zealand, Spain, Sweden and the United States.
Dressage now joins eventing as the second equestrian discipline to have qualified a team for the 2012 Olympics.
Photo © Franz Venhaus
Related Links
Australia and New Zealand Qualify for 2012 Olympic Dressage
First Leg of Regional Olympic Qualifier Contested at 2011 CDI-W Sydney