2011 Pan American Games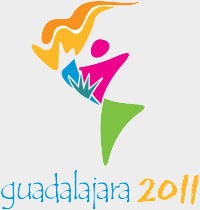 Dressage-News.com reported that discussions are going on to raise the level of the Pan American Games from small tour to Grand Prix as the event is an Olympic qualifier, especially for the Latin American countries. Ken Braddick wrote the following:
Faced with an edict to raise team dressage qualifying for future Olympic Games to Grand Prix from the current small tour at the Pan American Games, national federations are seeking to balance growth of the sport in Latin America against a tiny number of Big Tour horses.
Latin American nations are floating unique ideas to maintain dressage qualifying at the Pan American Games, with 42 nations competing in the second largest sporting event in the world after the Olympics. All 28 Olympic sports and some of regional significance are contested at the Pan Ams and many equestrian organization receive funding from national Olympic committees based on participation and results in the continental championships.
Many nations would prefer not to see a separate qualifying competition created that might be open to all countries eligible to compete at the Pan Ams but realistically would be limited to a handful of nations with enough international quality Grand Prix horses. Qualification for the Rio de Janeiro Games in 2016 must be at Grand Prix level.