FEI Dressage News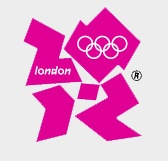 Today, 1 October 2011, marks 300 days to go to the 2012 London Olympic Games where equestrian sport will celebrate its centenary on the Olympic Programme.
So far, teams and individual riders from 18 nations have qualified to compete in the three Olympic equestrian disciplines of Jumping, Dressage and Eventing.
Australia, Belgium, Brazil, Canada, Denmark, Egypt, France, Germany, Japan, The Netherlands, New Zealand, Spain, Sweden, Switzerland, Syria, Ukraine and the USA will compete alongside host nation Great Britain.
To date, Germany and Sweden join host nation Great Britain in having qualified teams in all three disciplines.
In just two weeks, eyes will be turning to the 16th Pan-American Games (14 to 29 October) in Guadalajara (MEX), which will host team qualifiers for FEI Olympic Groups D (North America) and E (South and Central America). Two nations from these groups which have not yet qualified will be able to secure their spot in Eventing and Dressage and three teams will qualify in Jumping.
The 2012 Olympic Games qualification procedures are available here:  JUMPING - DRESSAGE - EVENTING
Related Links
Eurodressage Coverage of the 2011 Pan American Games
Ground Juries Appointed for 2012 Olympic Games and World Cup Final