Swedish Dressage News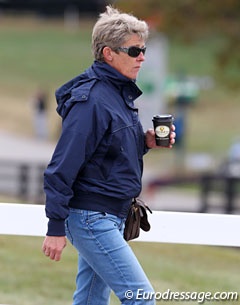 Finnish Olympian Kyra Kyrklund has been appointed new Swedish team trainer until the 2012 Olympic Games, succeeding German Hubertus Schmidt who resigned this winter in order to pay more attention to his cancer-stricken wife Doris.
Kyrklund will travel to Sweden on multiple occasions during the year to work with the combinations and their individual trainers.
"Kyra will closely work with the riders and their coaches and help out chef d'equipe Bo Jena," said Wiveka Lundh, the sport director of the Swedish Equestrian Federation.
Kyrklund was head trainer at the Flyinge State Stud in the 1990s and worked alongside Jena. "We've trained many stallions and students together," said Bo. "It was great to draw upon her knowledge, training methods and ingenuity in finding solutions to various problems. It will be great to work with Kyra again."
2011 is an important competition year for many dressage nations as the European Championships will be the platform where teams can qualify for the 2012 Olympic Games.
Related Links
Hubertus Schmidt Sells Donnelly to the U.S.A.
Hubertus Schmidt Appointed Team Trainer for Sweden