2010 World Equestrian Games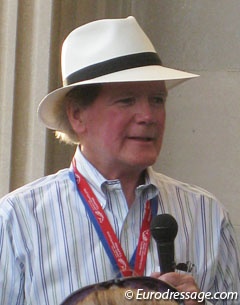 Kentucky.com reported that World Equestrian Games' sponsorship wound up costing more than triple its original $10 million price tag, but Alltech's founder Dr. Pearse Lyons expects his company's investment in the World Equestrian Games to offer quite a return, leading to $100 million in new business by this time next year.
It's the endgame of a sponsorship that surprised many when it was announced in June 2006, given Nicholasville-based Alltech's small number of equine products and relatively low profile. It also was a major learning experience for the company, founder Pearse Lyons told the Herald-Leader.
"It has been absolutely worth it," he said early this month.
Jack Kelly, who oversaw the Games' organizing committee until mid-2008, called it the "most unusual and amazing sponsorship" he's seen over his career of working with events that attracted $200 million in sponsorships.
"It was unique given the amount of the sponsorship for a first-time sponsor and the ability of a company to build all or a great part of their marketing around the sponsorship every day," Kelly said.
Lyons said the $100 million in new business — at least that much, he says — will come from several of Alltech's divisions. Sales of its Kentucky Ale beer have doubled year over year since the 16-day Games, which ended Oct. 10. "We expected there to be a spike during the Games," Lyons said, "but we didn't expect there to be another spike after the Games."
By Scott Sloan - ssloan@herald-leader.com
Source: Kentucky.com - Read the Full Article here
Eurodressage Coverage of the 2010 World Equestrian Games