2010 World Equestrian Games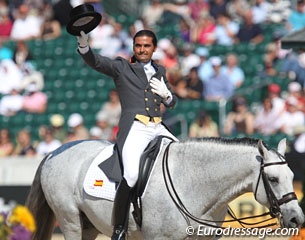 After two days of cold and rainy weather, the sky finally cleared and it was bright and sunny for the Grand Prix Special at the 2010 World Equestrian Games in Lexington, KY, on Wednesday 29 September 2010. It was nice in the sun, cold in the shadow but for some reason the light was absolutely perfect and I took some of my best photos that day.
Here is a selection of pictures I shot of the Grand Prix Special rides. 15 of 31 riders moved on to the Kur to Music Finals on Friday, for the others the World Equestrian Games were over after their GPS ride. 
Text and Photos © Astrid Appels
Back to the 2010 WEG index