Canadian Dressage News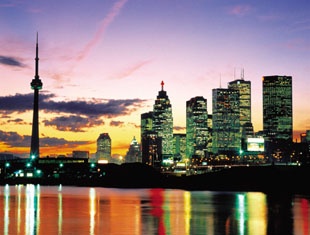 The Canadian Olympic Committee (COC) is thrilled that the Pan/Parapan American Games will be returning to Canada in 2015 and enthusiastically congratulates Toronto and the Greater Golden Horseshoe on its excellent winning bid.
Today, the Pan American Sports Organization (PASO) selected Toronto over Bogota, Colombia and Lima, Peru during its General Assembly in Guadalajara, Mexico. The first-ballot vote saw Toronto win with 33 votes, with Lima receiving 11 and Bogota seven.
"Canada has a proud history of participation in the Pan American Games and we look forward to hosting the world in the vibrant city of Toronto and nearby cities and towns in the Greater Golden Horseshoe Area," said COC President Michael Chambers. "The bid was tremendously strong and the Games are sure to be an unforgettable experience for both athletes and the general public as well."
The successful bid featured federal, provincial and municipal government support, an Athletes Village not only envisioned but actually under construction, strong venues, transit and security plans, and the unique collaboration of many communities hosting events across Southern Ontario. The COC will now take a lead role in working with sport and political partners to oversee the creation of an organizing committee for the 2015 Pan American Games.
"There is no better, more deserving a city in the Americas to host this important event than Toronto," said COC Chief Executive Officer Chris Rudge. "Aside from the sport legacy that will drive us into the future, our goal is for Canada's summer athletes to continue the pattern of rising success at major competitions and be a medals leader in 2015. This will be a Pan Am Games to watch."
"The Pan American Games have a very special place in my heart; some of my life's most incredible moments have been at these Games, said Alexandra Orlando, a rhythmic gymnast and triple gold medallist at the Rio 2007 Pan Am Games and also member of the bid corporation. "While I've never had the opportunity to compete at home, it has been an honour to be part of this team to bring the Pan Am Games to Toronto in 2015."
The Pan Am Games are a major international multi-sport event, held every four years for athletes of the 42 PASO member nations. They comprise all Olympic summer sports, as well as other non-Olympic events. The 2015 Games will serve in many ways as critical qualifications for the 2016 Olympic Games the following year in Rio.
Related Links
Dressage Canada Has a Plan. High Performance Terms of Reference Posted
Robert Dover Appointed Canada's Team Coach/Advisor
Rio de Janeiro Elected to Host 2016 Olympic Games