Canadian Dressage News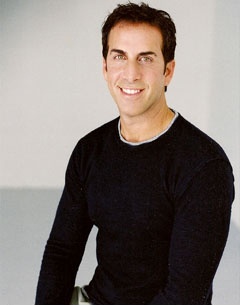 Six-time U.S. Olympian Robert Dover has been appointed as new technical/coach advisor for Dressage Canada's high performance program. The announcement comes after an extensive search and selection process which began in July of this year and was led by the Dressage Canada Own the Podium Task Force, including consultation with Dressage Canada's Athletes Council. 
"I am really excited at the chance of building something Canada and I can be proud of," said Dover. "I promise this, I will give 1000% to doing whatever I can to assure the brightest possible future for Dressage in Canada."
Applicants were narrowed down to three candidates and interviews were conducted in Toronto, Ontario. The Task Force then made their recommendation to the Dressage Canada Board (DCB), which was subsequently approved at a meeting of the DCB on September 22.
"We are thrilled that Robert has accepted this position and are confident that his experience and enthusiasm will be invaluable to dressage in Canada," said Victoria Winter, the chair of the Dressage Canada Own the Podium Task Force. "We look forward to having Robert work with our athletes, coaches, owners and volunteers to put together a successful high performance plan for the future."
Robert Dover was also in contention for the U.S. National Team Coach position but the job was given to Anne Gribbons, who is now negotiating a contract with the United States Equestrian Federation after USEF changed the title of the position to Technical Advisor/ Chef d'Equipe. Gribbons suggested Dover for the High Performance coaching platform but with his new appointment as Canada's team coach Dover is required to show allegiance to Dressage Canada.
This Canadian Team Advisor position is part of the new high performance program being developed to assist not only in identifying talented athletes (both human and equine), but also in creating a system to support and compliment their training and competitive goals. Dressage Canada and Equine Canada gratefully acknowledge the financial assistance of Own the Podium (OTP), a national sport technical initiative designed to help Canada's summer and winter athletes achieve podium success at the Olympic Games.
With three decades of international competition experience, six Olympic Games, four World Championships and seven World Cup Final appearances, Dover has amassed four Olympic bronze medals and over 100 Grand Prix victories. In addition, he has coached some of the world's best dressage riders to top international results.
"Robert comes to us with a truly stellar background as a world-class equestrian athlete, coach and trainer. More importantly still, he brings to Equine Canada a rare force of will: he is clearly determined to see our dressage team bestride the competitive world like a colossus, and he has the infectious energy and optimism necessary to turn that ambition into a reality," said Equine Canada CEO, Akaash Maharaj. "Robert will be able to command the respect of the Canadian dressage community and foster a sense of teamwork across the sector, and I very much look forward welcoming him to our staff."
Dover's extensive vision for the position includes identifying top young equestrians, establishing young horse programs and having Canadian representation at top international dressage competitions.
"I am very excited and honoured to be selected as the Technical/Coach Advisor," said Dover, who has a soft spot for Canada having lived here for seven years. "I'm looking forward to teaming up with the very talented riders, horses and personal coaches in Canada to produce together the future team and individual champions."
Dover's position will begin with the Dressage Canada 2009 European Fall Competition Tour, an Own the Podium funded program aimed at providing European competition experience for some of Canada's up and coming combinations. The participating athletes — Cheryl Meisner of Blandford, NS, with Paganini; Belinda Trussell of Stouffville, ON, with Anton; and Diane Creech of Caistor Centre, ON, with Wiona — are currently in Europe preparing for competition.
Related Links
No Official USEF Role Granted Yet to Thomsen. Gribbons To be All in One Chef
Ten Applicants for New U.S. Dressage Coach Job
A Simple Plan for Robert Dover and FBW Kennedy
Robert Dover and FBW Kennedy Grab Lead in American Olympic Selection Trials