American Dressage News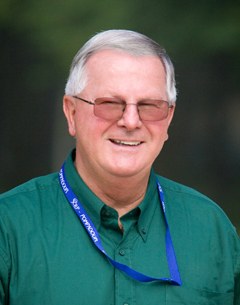 Applications for the position of official USEF American Dressage Coach have closed on May 15 and American journalist Ken Braddick published that at least ten individuals, from North America and Europe, have applied.
Two candidates are generally known to the public. They are former multiple Olympian Robert Dover and O-judge Axel Steiner.
The U.S. Search Committee is meeting on June 4 to review all of the applications and to determine which applicants fulfill the job requirements and therefore should receive an invitation to interview.  Gil Merrick, High Performance Dressage director and a USEF staff liaison to the Search Committee, will be contacting those applicants who will be interviewed right away to determine their availability to meet with the interview panel. 
The interviews will be conducted by Chester Weber as chair of the Search Committee, Gil Merrick as staff liaison and some members of the USEF High Performance Eligible Athletes Dressage Committee (incl. Susan Blinks, Carol Lavell, George Williams, Michael Barisone, Susan Dutta, Leslie Morse, Arlene Page, Jan Ebeling, Guenter Seidel, Heather Blitz, and Christine Traurig)
"At the conclusion of the interviews the Eligible Athletes, in consultation with the Search Committee, make their recommendation to the USEF High Performance Dressage committee who then vote on the recommendation," Gil Merrick told Eurodressage. "An offer to the final candidate is extended by USEF CEO John Long who then negotiates the final contract with the selected applicant."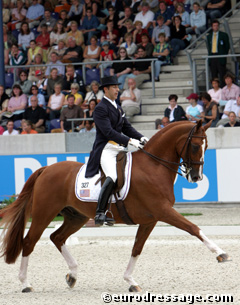 The names of the applicants are being treated confidentially unless someone has made his application known by himself. Multiple Olympic medal winning U.S. rider Robert Dover considers himself a valient candidate. "I believe that my 35 years of experience as an International Rider and Trainer of over 50 International Grand Prix horses and as many top riders, as well  as my past and present positions on many USEF, USOC, and FEI committees, allow me a unique perspective in the sport," Dover explained. "Most important though is that I have demonstrated through the decades my enormous love for my country and the U.S. Equestrian Team, having had the great privilege of captaining all six Olympic Teams on which I rode.  I will let you know how it all turns out, and am confident that, whether the position goes to me or any of the very capable people who also have applied for the job, America will be in extremely good hands going forward."
Photos copyrighted Terri Miller  - Astrid Appels/Eurodressage
Related Links
Next U.S. Team Trainer Needs to be Based in the U.S.A.
Klaus Balkenhol Resigns as American Team Trainer
A Simple Plan for Robert Dover and FBW Kennedy