American Dressage News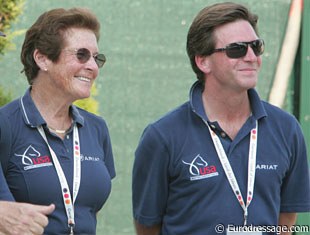 American dressage website Dressagedaily published the scoop today that Gil Merrick has tendered his resignation as U.S. Equestrian Federation Dressage Director.
Merrick started working as the USEF Managing Director, Dressage Sport Programs, in 2005 and was later on promoted to Assistant Executive Director, Sport Programs.
Merrick will be working through 11th September 2009 to help manage the transition of his responsibilities to other staff.
Merrick will most likely return to the corporate world and continue his original work in the field of organizational development though he has received several offers over the past few days which he wishes to review as well.
" I am going to use the next weeks to really explore my options and I'm excited about that," Merrick told Eurodressage.
Merrick published a personal letter about his resignation on Dressagedaily.com
Related Links
No Official USEF Role Granted Yet to Thomsen. Gribbons To be All in One Chef
Jessica Ransehousen Appointed Interim U.S. Dressage Coach