2009 CDI Hagen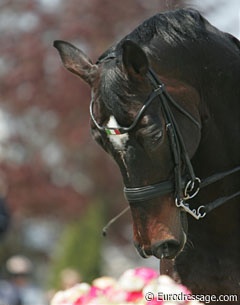 We are on the scene in Hagen shooting every single class. It's an absolute marathon as the day starts at 7 AM and the classes are huge (all with about 25 - 30 horses in it).
We've been taking pictures non stop and then organizing them on the computer, so we're a bit slow on the articles. Please bear with us while we catch up online.
Here's a first appetizer, some ringside photos from the dressage area at the huge premises of Hof Kasselmann in Hagen.
Horses and Dreams meets Italy is this year's theme of the CDI Hagen. Viva Italia even rules on horses' browbands!
All photos copyrighted Astrid Appels/Eurodressage
No Reproduction Allowed without Permission/Payment
Back to the 2009 CDI Hagen Index