2009 European Dressage Championships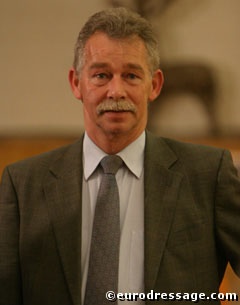 Britain's Stephen Clarke has been appointed president of the dressage ground jury at the Alltech FEI Jumping and Dressage Championships, which take place in the private grounds of Windsor Castle, 25-30 August 2009.
Clarke was a successful rider competing up to international level before becoming a highly-respected trainer and judge. He was the second British dressage judge to officiate at an Olympic Games – Athens in 2004. He has judged at World Equestrian Games, Senior, Junior and Young Rider European Championships and World Cup finals.
"I'm flattered to have been appointed, but all the other members of the judging panel are equally qualified," said Clarke, who is currently working in Florida and will be judging at the first show of the new Exquis World Dressage Masters series at Wellington, 28-31 January.
Clarke was chosen by the former FEI dressage committee and will be the only one of the team of judges who will officiate in all three tests: the grand prix, grand prix special and freestyle. The president's duties involve dealing with the press conferences as well as making sure that all the judges are looked after and everything runs smoothly.
Related Links
Stephen Clarke Forced to Take a Break
FEI Names Judges for 2003 European Dressage Championships
Back to the 2009 European Dressage Championship index