Dutch Dressage News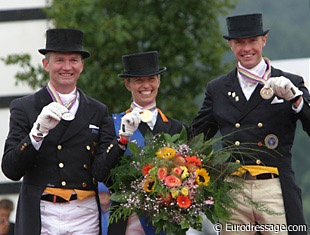 At the 2008 FEI General Assembly in Buenos Aires, Argentina, the 2010 World Cup Finals have been allocated to 's Hertogenbosch and the 2011 European Dressage Championships to Rotterdam.
The 2011 European Championships will take place in August 2011 at the Kralingse Bos in Rotterdam, where the CHIO Rotterdam has been held for the past 60 years. Tineke Bartels, the Technical Director of Rotterdam, is pleased to host the Europeans. "It's a very big pleasure to present dressage at its best in Rotterdam," she commented.
The 2010 World Cup Dressage Finals will once again take place in 's Hertogenbosch, The Netherlands, most likely in April 2010.
Related Links
Coverage of the 2008 World Cup Finals
Coverage of the 2007 European Championships