British Dressage News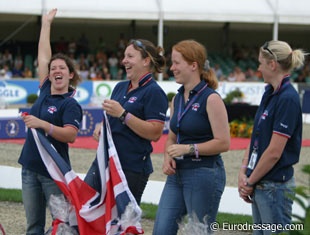 Great Britain are planning to host a number of Major Equestrian Championships in the run up to the 2012 Olympic and Paralympic Games. The BEF hopes that this will raise the profile of equestrian sport in Britain and showcase the outstanding event circuit that Britain has to offer. The Olympic Member Bodies of Dressage, Eventing and Show Jumping are working together on an integrated approach to achieve a balance of events across different age groups, venues and sports.
Britain has already been successful in securing Championships for 2008 and 2009. In 2008 the Junior European Eventing Championships will be coming to Thirlestane Park in Scotland and in 2009 the European Championships for Dressage and Jumping will be held at Windsor. This will be the first time that the two sports have held their European Championships at the same time and promises to be a very exciting event.
The tendering and planning process is underway for post-2009 events. In 2010 we are considering a bid for the Junior and Young Rider Dressage Championships and a bid is already underway for the Pony European Championships, a joint event traditionally held across the three Olympic sports at the same time.
A bid is underway for the senior Eventing European Championships to return to Blenheim in 2011, following a successful championship being held at the same venue in 2005. A bid is also being considered for the Junior and Young rider European Show Jumping Championships in the same year.
Britain will hopefully continue to host events regularly post-2012 and the BEF is confident that hosting a spread of events at this level might pave the way for Britain to be in a position to bid for a World Equestrian Games in the future.
Andrew Finding, Chief Executive of the BEF comments, "To see a regular stream of Major Equestrian Championships allocated to Great Britain recognises the outstanding competition circuit we have in this country. We have some fantastic venues, which have been very supportive in both past and current tendering processes. We are working hard with the individual sports on an integrated approach to deciding and bidding on championships, I am hopeful Britain will be hosting many exciting events in the years to come."
Photos copyrighted: Astrid Appels/Eurodressage.com
Related Links
Brits Spend £4 Billion Per Year on Horses
London Gets the 2012 Summer Olympic Games