Swedish Dressage News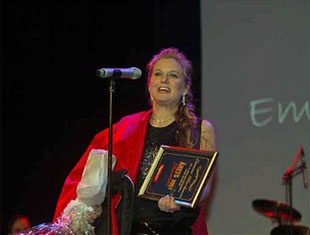 Swedish dressage riders Jan Brink and Emma Karlsson were recipients of two important dressage awards at the 2008 Swedish Riders' Gala in Stockholm, Saturday evening January 5, 2008. At the Gala, the best performing Swedish riders
of the 2007 show season are awarded special trophies in recognition of their achievements.
Jan Brink was proclaimed Swedish Rider of the Year and his horse, Hans Yngve Göransson's Bjorsells Briar was named Horse of the Year. Brink's groom Emelie Ahlberg was also honoured as the Groom of the Year.
An important award, Comet of the Year, celebrating Sweden's shooting star of the year, was awarded to the new Swedish Grand Prix team member Emma Karlsson, who won the Nordic Baltic Championships aboard Faradera (by Florestan). Karlsson was chosen as comet of the year by the readers of Tidningen Ridsport. Maria van Essen was named Tomorrow's Dressage Star.
Readers also selected Grand Prix dressage horses Briar, Wilson and five other as Hippsons Horses of Fame. The special Prize of the Year went to Jana Wannius, Falsterbo´s show director.
Photo courtesy: Roland Thunholm/Tidningen Ridsport
A complete photo report of the Gala at Tidningen Ridsport
Related Link
Bjorsells Briar Proclaimed Horse of the Year at 2007 Swedish Riders' Gala