2006 World Equestrian Games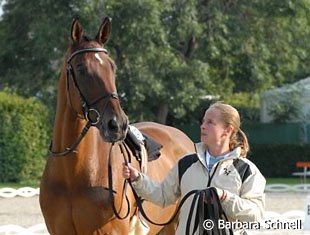 The afternoon before she started in the Grand Prix, Isabell Werth just let Satchmo trot a bit, playfully, on the lunge, to strengthen his trust in the surroundings. Fascinating to watch, like everything she does.
Check out Barbara Schnell's selection of photos from behind the scenes.
All photos copyrighted Barbara Schnell - No Reproduction Allowed without Permission/Payment
Back to the 2006 WEG index