American Dressage News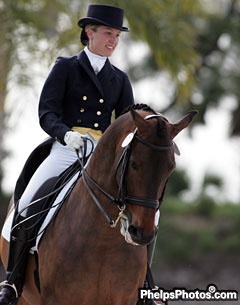 The United States Equestrian Federation (USEF) Dressage Committee is pleased to announce the launch of a new dressage championship program in 2006, the "Passage Cup." Designed to assist and encourage today's Young Riders as they transition to the Senior Grand Prix
, the Passage Cup will shed much-needed light on tomorrow's stars—today.
"With this exciting new program, we're looking to 'bridge the gap' for our talented dressage riders who are graduating from the Young Rider ranks to High Performance competitor," says George Williams, internationally-accomplished dressage rider, member of the USEF Dressage Committee, and chairman of the High Performance Dressage Committee. "We hope that the 'Passage Cup' will be a yearly goal for this age group and help develop our future U.S. dressage team members."
The Passage Cup will be open to riders between the ages of 18 and 26 who are competing at the Intermediare-II level. This inaugural Championship will take place June 15 – 18 in Gladstone, New Jersey.
More info on the Passage Cup available at Dressagedaily.com
Photo copyrighted: Mary Phelps/Phelpsphotos.com
Related Links 
Ellen Schulten-Baumer Wins First Piaff Forderpreis Ever 
Sovereign Victory for Nadine Wirths in Piaff Forderpreis