2005 European Dressage Championships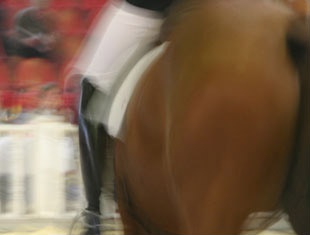 Some more news on the 2005 European Championships in Hagen which take place next week. The official opening ceremony for the Championships takes place on Wednesday July 27, 2005, at 17.45h.
There will be a celebration on the market square in front of the Osnabruck town hall.
On Friday evening 29th July 2005, there will be a big party at the show grounds which can be attended by riders, grooms, friends and fans. All spectators at the European Championships are invited the party as well and it will be the place to meet your idols and chat with the riders.
The Landsgestut Celle will be holding a stallion parade at the show grounds. This is your opportunity to see the most renowned Hanoverian breeding stallions under saddle. There will also be a special show, called "Family Get together" featuring both the sire and dam of famous dressage offspring.
Round the show ring there will be stands with seats for 6,000 people. Tickets to the show can be purchased online or at the register at the show grounds.
Photo copyrighted: A.A./Eurodressage.com
Eurodressage On The Scene of the 2005 European Championships