2005 European Dressage Championships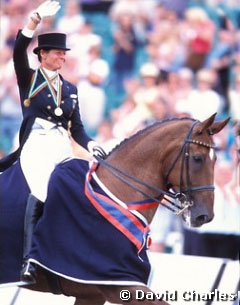 Following the change of the presidency at the Russian Equestrian Federation, the venue and the Organising Committee (OC) of the 2005 FEI Dressage Championship to take place from 29 to 31 July 2005 was changed to Bitsa several weeks ago.
The FEI was informed that the financial structure originally in place had to be re-organised. The OC had a number of problems raising the finances to organise the Championship. The FEI received letters from the Government of the Region and of the City of Moscow giving assurance of their support to the championship but no concrete financial guarantee has been received yet.
The FEI is aware of the importance of this Championship for the Russian Equestrian Federation, however it will not take the risk of letting the championship be organised without the necessary funding.
Consequently, the FEI has asked the OC and the Russian Equestrian Federation to show their financial security by providing guarantees for this championship by Thursday 7 July 2005 at 14:00 (Swiss time).
In addition, the FEI requires the following conditions to be fulfilled for the same deadline: - Proof of payment for the chartered aircraft for competing horses and traffic rights for the aircraft to be delivered to the official transport agent Peden - written confirmation that the necessary horse feed supplies has been contracted and permits organised. - Written confirmation of the quarantine waivers - Photos of the trucks for transporting the horses from the airport to the show ground
If all these requirements are not fulfilled by the set deadline, the FEI will be forced to cancel the Championship.
Photo copyrighted: David Charles
Eurodressage On The Scene of the 2005 European Championships