2005 FEI Freestyle Forum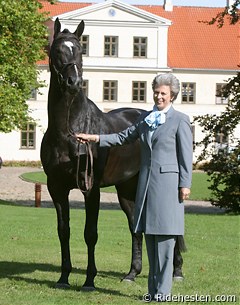 Performance Sales International, organizers of the first FEI Freestyle Forum in Ankum, Germany, February 1-2, is honored to announce that Princess Benedikte of Denmark has accepted to be the patron of the Freestyle Forum.
Princess Benedikte of Denmark is married to Richard zu Saeyn-Wittgenstein Berleburg and is closely involved in the equestrian sport. The princess is an active dressage rider and devoted Danish warmblood horse breeder. Princess Benedikte passed on her passion for horses to her daughter princess Nathalie Zu Saeyn-Wittgenstein who is a Danish Grand Prix dressage team rider.
"I follow the development in the dressage sport, especially in the kur to music, with great interest," Princess Benedikte stated, "especially the kur is benefiting the further development of the image of dressage sport."
Dressage experts who will be attending the 2005 FEI Freestyle Forum are: Jan Bemelmans (GER), Ann-Kathrin Linsenhoff (GER), Ignacio Ramblas (ESP), Holger Schmezer (GER), Cees Slings (NED), Carsten Sostmeier (GER) and Mariette Withages (BEL). These experts will discuss the perspectives and future of the kur in the Sport und Seehotel in Ankum, February 1-2, 2005.
Photo courtesy: Varmblod.dk