2004 Olympic Games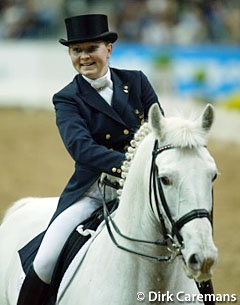 On request of the FEI, the IOC confirmed its agreement to increase the number of Individual riders allowed for the Dressage competition of the Athens 2004 Olympic Games, in order to include the rider Alexandra Korelova (RUS) and her horse Balagur.

On 13 August, the Court of Arbitration for Sport (CAS) accepted the appeal of the Russian Olympic Committee with regard to the qualification of a second individual Dressage rider from Russia. The CAS decided in favour of the rider, through a wider interpretation of the qualification procedure.

Therefore, there will be two individual riders to compete for Russia in the Dressage competition which will start on Friday 20 August (the first Russian rider is Elena Sidneva with Condor).
Image copyrighted: Dirk Caremans