2004 Olympic Games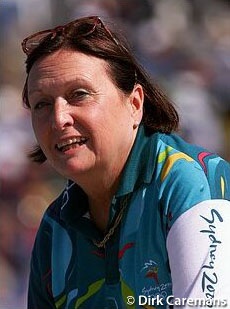 The FEI pulled a new suprise rule out of its sleeve at the Olympic Games. Only three combinations per country are allowed to compete in the Grand Prix Special from now on.
This rule, which used to be restricted to the Grand Prix Kur, will now also be appliad to the Special. Even though Holland and Germany heavily protested against this rule, the FEI refused to drop this rule because it's an Olympic rule to which the FEI has to adapt.
The American and Danish team have still not arrived on the scene. The Danish team was late in scheduling a flight to Athens because they decided late upon their team; the Americans chose to travel that late to Athens.
This lateness of the Danes and Americans contrasts heavily with Ulla Salzgeber and Heike Kemmer's decision, who have been in Greece for more than three weeks now; to adapt to weather. Kemmer and Salzgeber travelled to Athens at their own expense, because they feared that the extreme heat would affect the condition of their horses too much if they arrived just a few days before the show.
Image copyrighted: Dirk Caremans