Editorials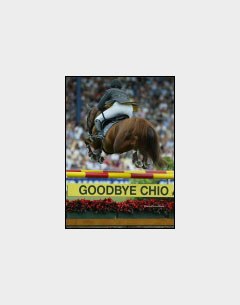 There is no show like Aachen. No matter if it's an Olympic Games, a World Equestrian Games or a World Cup Finals, they all tail after the annual "Worldfestival of Equestrian sports", aka the CHIO Aachen. Depending on 105 years of tradition, German grundlichkeit, and endowed with a savvy audience in the stands, Aachen is the only show which can create an adrenaline-injected atmosphere in the dressage, driving and show jumping ring. The show also provides the best facilities for rider, horse and spectator with its accomodation, footing, wonderful stand, and delightful trade fair.
The 2003 edition of the CHIO Aachen was an absolute highlight. Blessed with tropical weather, the audience got a free tan while watching Ludger Beerbaum win his third Grand Prix show jumping title, and Ulla Salzgeber her second Grand Prix dressage laurel. Never before have the judges seen so many quality rides in each dressage class. In the CDIO Grand Prix Freestyle, 14 out 15 riders accomplished a 70% score. In the small tour, future world champions displayed their developing skills in the FEI movements. Especially Sterntaler, Inara and Sunrise are horses to watch out for!
Behind the scenes, the press area gathers the world's top equestrian photographers and journalists. Professional and semi-professional photographers are granted four days to experiment with lens and light to capture that one special photo for a magazine cover, or the 2004 Silver Camera Award. Most writers analyse each ride with great criticism, but some of them are just so happy to live the Aachen experience, that only positive ink runs out of their pens. The Aachen press center is the perfect place to meet old and new friends and to catch up on stories, news and gossip. Thank you Mary, JJ, David, Arnd, Dirk, Jacques, Marion, Lisette, Suzanne, John and Bent for a great time.
There truly is no show like Aachen
--Astrid Appels