2001 Dressage at Devon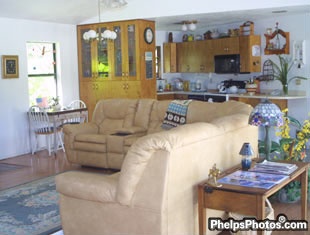 "You are facing death in the eye by going there," my grandmother said just before I left for the airport.
 "Don't worry, oma, it never has been safer to fly to the United States," was my sober reply. But still, inside, I was worried. Will my flight be cancelled? Where will I be landing? What if I miss my connection? I have done it a dozen times before. I dealt with 15 hours of flying and two lay-overs to get to Denver when I was 17 years old, why would Florida be any more difficult now that I am 21. I wasn't scared of terrorist attacks because I honestly believe that it is fate which determines whether you will live or not.
I had to get up at 6 AM Sunday morning, September 16, to get ready for the drive to Schiphol airport in Amsterdam. I was nervous the night before and deliberately stayed up till 2 AM just to get exhausted and assured of a good night sleep. My parents insisted on driving me to the airport together as they wanted to check out the extra saftey regulations Schiphol had taken after the September 11th tragedy in New York City.
The weather was terrible on our way to Amsterdam. Dark clouds and rain showers painted dark the usually bright morning. Many rainbows popped up through the rain. After a small two hour drive, we arrived at Schiphol which was packed with travellers for the United States. Luckily I was flying U.S. Airways and didn't have to go through the rigorous safety checks carried out by United and American Airlines. There was a huge queue for those two airlines and the U.S. Airways check-in was almost empty. I got my boarding pass and then went to a cafe for a cup of coffee.
The queue for the passport check was growing every minute and I thought it was better for me to move on and get in line. This meant that I had to say goodbye to my parents, which is always an insufferable thing to do for me. Mom and dad said goodbye and reassured me that everything would be fine. Although it's painful, I always torture myself by looking back to get that one last peak of my parents before they actually leave the building.
While standing in line, this Australian lady started talking to me about how she lost her credit card and how two Dutch people were so kind to lend her 400 guilders. When we passed the passport control, we said goodbye and wished each other a good flight. I walked to the gate and had to go through three X-ray security control posts. Three people stood guard by plane and had to make sure that no intruders were to physically touch the plane. One of the pilots checked the plane's tires and wings.
Boarding started round 11.15 AM and the plane took off at 12.30 PM. I was really happy that the plane wasn't full and got three seats at my disposal. I am always in high hopes about the movies they are going to play on board but I have also often been disappointed about the poor selection some airline companies make. Someone Like You (with Ashley Judd) and Crocodile Dundee in Los Angeles were aweful. Most of the time I spent writing in my diary, reading Cosmopolitan magazine (OK, I'm a geek), some poetry by Gerrit Kouwenaar and Richard Holmes' Coleridge: Early Visions.
I arrived in Philadelphia at 3 PM local time. I cleared customs without any problems ("I'm only staying for two weeks, don't worry") I got told at the baggage check-in that my flights to Altanta and Daytona had been cancelled and that I was to take a direct flight to Orlando. The plane would leave at 8 PM so I had to wait five long and tiresome hours. I explored all the shops in the airport but didn't buy a thing. The flight to Orlando was a dream. No turbulence at all and I was able to sleep for an hour, so I no time I arrived at one of the most beautiful airports in the world, Orlando International Airport, code name MCO.
Mary and JJ were there to pick me up. "We brought four U.S. Marshalls to protect you," Mary said, while four police officers were looking at me with limited interest. It was quite funny. The ride to Deleon Springs went by quickly and Mary and I spent the hour catching up. Although we are in touch daily via email or ICQ, it is always a special treat to see that person in real life. "The physical thing is always something more," I said.
Mary had done her best to clean the house and it looked fabulous. Her new couch in the living room is so comfortable and every seat has this cute little gadget. One seat can turn into a bed, another can lean backwards, there are can holders and much more. The coach is way too cool. I quickly emailed home to tell them I was safe and sound in Florida and then turned in. It was 12 AM local time, and 6 AM at home. I had been up for 24 hours and due to all the partying before I left for the States (little sleep), I was incredibly tired.