German Dressage News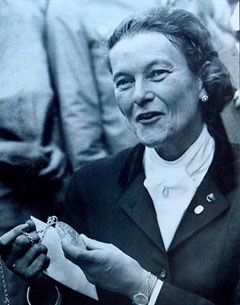 Double Olympic dressage champion Liselott Rheinberger passed away at age 71 after long illness on 4 August 1999.
Liselott  Rheinberger became famous under her first husband's name Linsenhoff. She was the first female rider winning Olympic gold with her stallion Piaff in 1972. In 1975 Linsenhoff retired from competition but was active in dressage behind the scenes giving clinics and promotion symposiums.