Danish Warmblood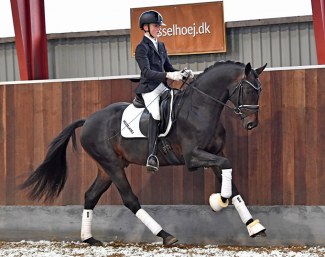 The Danish warmblood society is proud to present a high quality collection of young super stars for the 2018 Danish Warmblood Spring Auction which will take place at the annual stallion licensing in Herning, Denmark, on Saturday 10 March 2018.  
Secure your next dressage or show jumping prospect for sport or breeding at this prestigious, well visited and highly acclaimed indoor event that annually celebrates Danish Warmblood breeding. 
The collection includes approximately 30 talented dressage and show jumping horses as well as young stallion candidates. They were handpicked by the expert members of the experienced auction committee. 
Collection Highlights
Two young stallion prospects shine in the collection: the 3-year old Valløs Filip (by Franziskus x Baccarat xx), who is a very attractive, noble and harmonious colt with outstanding movements, as well as the 3-year old already saddle broken Hesselhøj Gnags (by Grand Galaxy Win x Tailormade Lancelot), who is a modern and very attractive dressur prospect, keen to work and very willing to learn. 
The young sport horse collection of already trained youngsters will appeal to any ambitious dressage rider, who is looking for outstanding gaits and talent in a horse. To highlight just a few:
The prestigious Olympic horse producing dressage stud Atterupgaard has two horses in the auction: Atterupgaards Belafonte (by Belissimo M x Donnerhall) and Atterupgaards Miley (by Atterupgaards Seebach x Lord Sinclair). 
The 4-year old mare UNO Foxy Lady (by Furstenball x UNO Don Diego) is an extremely promising and talented young dressage mare, who is not only beautiful but also extremely rideable. Her outstanding trot is in a league of its own. The gorgeous 5-year old gelding Baunehøjens Carpaccio (by Charmeur x White Talisman) is already well trained and makes an immediate candidate for the FEI young horse classes with his noble and elegant appearance and outstanding gaits. The 4-year old gelding Midtjydens Zarko (by Blue Hors Zatchmo x Michellino) is a strapping lad and a sporty athlete with lightfooted gaits and a quick hindleg. 
Selected for Quality and Health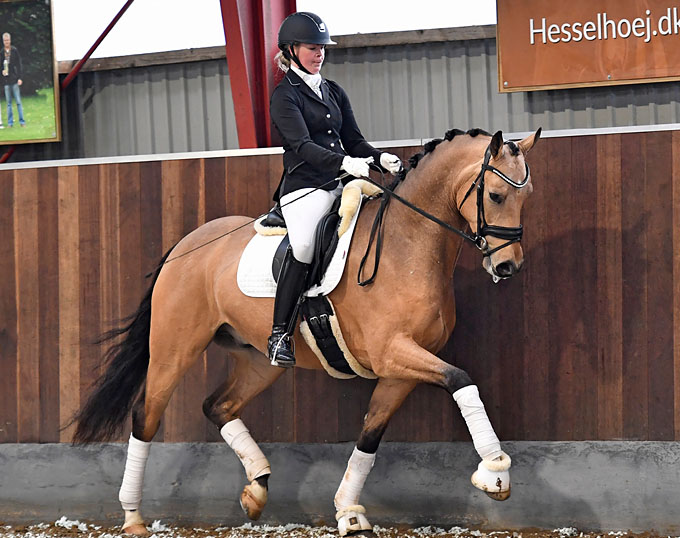 All horses in the auction have X-rays that are classified in group 1 or 2. Electronic copies of the X-rays on each horse in the auction are available online. In Herning veterinarian Hans Schougaard will assist customers with the x-rays at the auction office on Saturday at 10am -2pm.
The sport horses can be test ridden by appointment before Saturday 10 March 11pm. The riding horses for auction will be presented at the 2018 Danish Warmblood Stallion Licensing on Friday and Saturday in arena M. The young colts are shown on the lunge line on Friday.
Auctioneer Casper Cassoe will be hosting the auction, which starts on Saturday 10 March 2018 at 16h00.
Bidding can be done live at the event or by phone. Contact Monica Forrest at + 45 87 47 54 17 or via mf@varmblod.dk for inquires about phone bidding.
The complete collection with photos and videos can be viewed online. Follow the auction also via Facebook.
For more information, visit www.varmblodauktion.dk
Related Links
Knock Down Prices at 2017 Danish Warmblood Spring Elite Auction
Volstrups Caroline, Top Seller of the 2016 Danish Warmblood Spring Auction
Dam's Dustaire, Price Highlight of the 2014 Danish Warmblood Spring Auction
Svalebo's Cellestin, Price Highlight of the 2013 Danish Warmblood Spring Auction
Overgaard's Zacksu, Top Seller at 2012 Danish Warmblood Stallion Auction
Outstanding Auction Collection at 2011 Danish Warmblood Stallion Licensing
Højbo's Payback, Price Highlight 2008 Danish Stallion Licensing Auction
Skovens Rafael, Price Highlight of the 2007 Danish Warmblood Stallion Auction
Donna Silver, Price Highlight at 2006 Danish Stallion Licensing Auction