Training Servives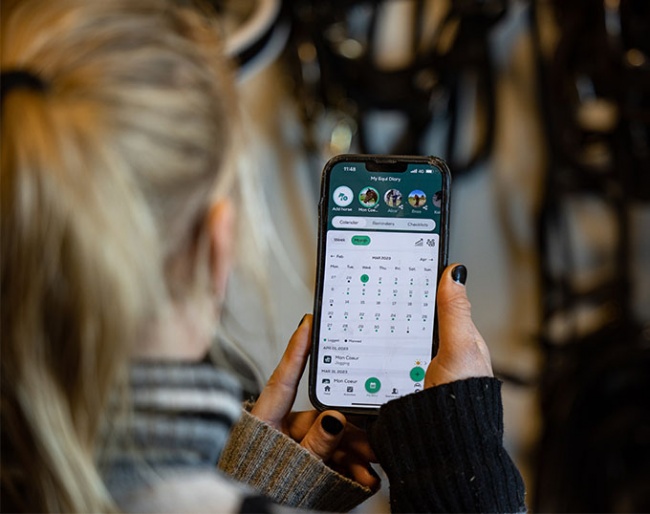 The leading Swedish equestrian training and collaboration platform Ridesum is excited to announce its launch in The Netherlands and The UK.
The innovative platform is the ultimate equestrian training app, making training more accessible and horse keeping easier for everyone. Developed by equestrians for equestrians and built on the latest technology, Ridesum is the perfect tool for every rider, regardless of their discipline and skill level. The app can be used on Android and iOS devices, allowing riders to connect with more than 2000 international trainers and experts.
"Our mission is to accelerate equestrians' learning & progress in an innovative, smooth & sustainable way and make the every-day horse life as effective and fun as possible," says CEO and previous show jumper Karl Svantemark. "The Dutch and UK equi markets are impressive with a strong horse tradition and we believe that Ridesum can help unlock many riders' and trainers' potential."
Ridesum offers a range of useful tools for riders and trainers: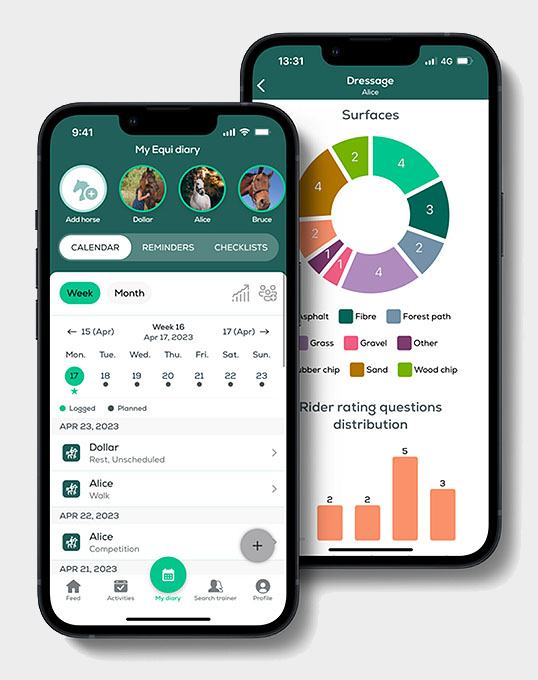 The Equestrian diary - users can easily plan and log their riding activities, rate their own and their horse's performance, and get valuable insights on their development. In addition, the app helps to keep track of everything from farrier to vet appointments and provides smart checklists to ensure all the essentials are brought to the next show.
The GPS tracker - allows users to monitor their horse's every step while gathering data on distance and speed during their ride.
Online master classes – together with our experts, users can learn more about everything from improving jump-off skills to finding the right saddle.
Live remote training - allows riders to develop their skills and enhance their performance without leaving their yard. The feature enables riders to find a suitable trainer and get live video coaching using their phone. The pool of trainers and experts also includes mental coaches and equine nutritionists, to name a few.
Pocket Office – with Ridesum's integrated booking and payment service, equine professionals can increase their business opportunities and remove a lot of the administrative burden that comes with invoicing and follow-up.
The launch of Ridesum in the Netherlands and the UK comes at a time when Equestrians are looking for more sustainable and affordable ways to train and take advantage of technology to make their equestrian lives easier. With its user-friendly interface, reliable service, and commitment to sustainability, Ridesum is poised to become the go-to app for all riders and trainers.
About Ridesum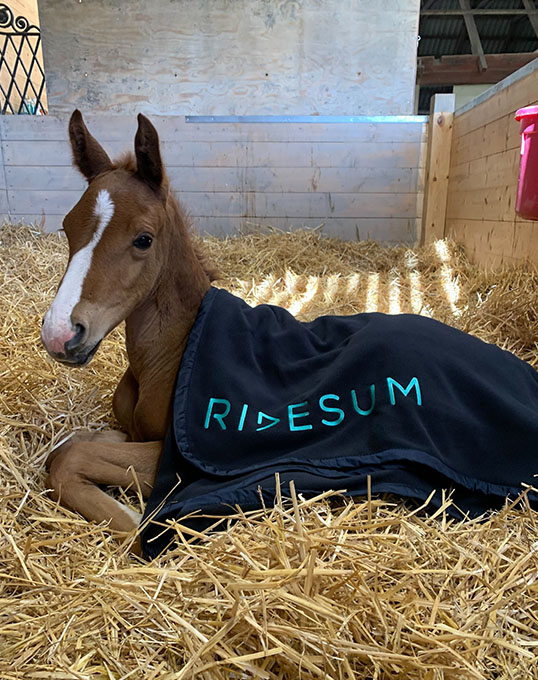 Ridesum is the ultimate equestrian hack - directly in your phone, allowing riders to plan, log and track their equestrian activities. The app offers a pool of over 2000 trainers/experts from 40 countries. It contains a booking function, live remotetraining with recording, feedback on pre-recorded videos, Equi toolkit with a GPS tracker, a diary, and checklists. Moreover, the app also contains a Pocket Office – the entrepreneur's best friend gathering their business in one app. Ridesum was launched in Sweden in 2019. The company is owned by, among others, Hööks Hästsport, Scandinavia's leading equestrian company, and Lisen Bratt Fredricson, Swedish equestrian entrepreneur and showjumper, with an impressive track record - among them 2 Olympics.
Read more on www.ridesum.com
Ridesum has been featured in App Store and is available for download in the App Store and Google Play.