Great Britain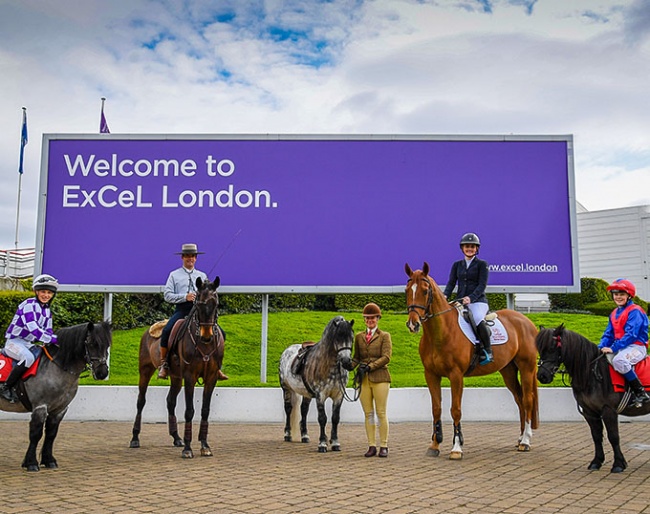 Tickets for The London International Horse Show 2023 go on sale at 10am tomorrow morning and visitors can snap up the special Early Bird Offer where ticket prices are held at 2022 levels until midnight on Sunday 30 April.  
Expanding to Two Arenas
This year the Show on 13–18 December 2023 is expanding and will welcome the new London Arena; a second arena which will host The London International Horse Show Showing Series Finals, additional Kennel Club Dog Agility competitions and unique Masterclasses every day.  
The Show's 8,000 seater International Arena will host three celebrated FEI World Cup™ competitions in Show Jumping, Dressage and Carriage Driving – bringing exceptional talent and elite competition to the schedule. Alongside are multiple displays as well as outstanding 5* and national Show Jumping classes.
Show Director, Simon Brooks-Ward stated: "Last year's show was a great success, and we are building on this with the exciting addition of the new London Arena which will host a variety of competition and entertainment including the Finals for the new London International Horse Show Showing Series. I'm also delighted that we are offering an Early Bird ticket and holding the 2022 ticket prices to help our customers. "
World Cup Action in Three Disciplines
The FEI Dressage World Cup™ supported by Horse & Hound takes place on the first two days of the Show, with the Grand Prix opening the Show on Wednesday 13 December. The evening of Thursday 14 December will showcase the Freestyle to Music, won last year by current World No.1 Lottie Fry riding Glamourdale, who wowed both the audiences and judges with their spell-binding performances.
Show Jumping action commences on Thursday 14 December with the Voltaire Design Under-25 British Championship, where the most exciting up-and-coming British talent will fight for the prestigious title. The CSI5* Show Jumping, which will welcome the world's best horse and rider combinations, begins on Friday 15 December with the Christmas Pudding Speed Stakes. Spectators will be thrilled to learn that the awe-inspiring LeMieux Puissance will once again be hosted at The London International Horse Show, but this year on Friday evening. Highlights for many of the visitors to ExCeL will be the Longines FEI Jumping World Cup™ and the famous London Grand Prix held on Sunday 17 December and Monday 18 December respectively.
The FEI Driving World Cup™, where teams of four horses are driven around, through and over a set of obstacles against the clock, takes place on Friday 15 December with the final on Saturday 16 December. Viewers can expect to be on the edge of their seats when watching these adrenaline-filled classes.
Entertainment and Fun at London ExCel
Following the success of last year, Sunday night will be 'Party Night' as the Fancy Dress Relay returns. The competition will see pairs of riders from all areas of the equestrian community compete against each other wearing outrageous fancy dress costumes, with prizes awarded to the most entertaining and theatrical creations. It will be followed by the Show's Fancy Dress Party.  
The Markel Jockeys Jumping in aid of The Injured Jockeys Fund will take place on Monday 18 December and will feature some of the most celebrated jockeys from Great Britain and Ireland. The competition will see jockeys go head-to-head in teams over a Show Jumping course – often with hilarious results.
Showing Series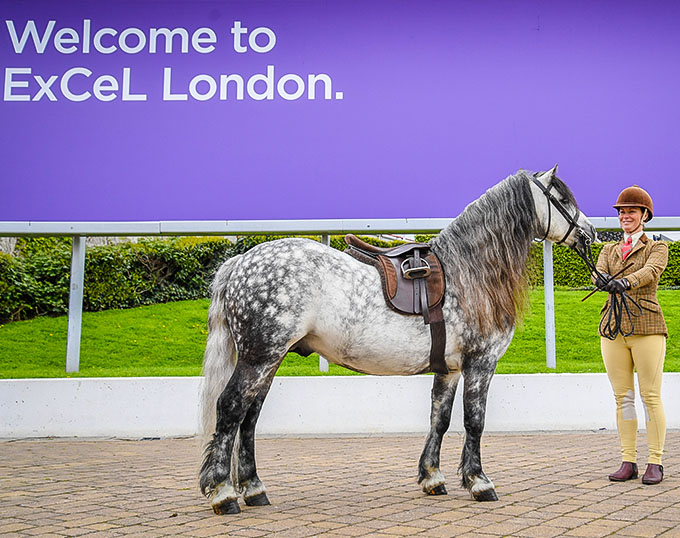 With the addition of a second arena – the new London Arena – the Show will host the finals of the London International Showing Series, with 19 different classes plus their Championships covering everything from Hacks and Cobs to Cradle Stakes and Coloured Ponies. The series focuses on bringing Showing to a wider audience and inclusion of the amateur home-produced competitor.
The London Arena will also feature additional dog agility including a range of ABC Cruft Agility and Jumping classes, Discover Dogs Small/Mixi Pairs Challenge, Kennel Club Starters Jumping Final. There will also be a Masterclass each day which will cover demonstrations of skills development in dressage, eventing, jumping, showing and an educational class from Ben Atkinson.   
Show classic, the thrilling Shetland Pony Grand National will feature in the International Arena every day (with the exception of Wednesday), as will the Kennel Club Dog Agility and The Portuguese Lusitanos, who will be returning to The London International Horse Show for the first time since 2016. Additional display acts will be announced in due course. 
Trade Fair
Away from the performances and competition, there is much to keep spectators entertained and make a day of their visit. Those looking for last-minute Christmas gifts will have plenty of options from over 220 retailers on-site selling a wide range of goods, from fashion and jewellery to all things equestrian. Meanwhile, The Live Zone is not to be missed for those who love getting up-close to their favourite riders and influencers and listening to advice from their sport's industry gurus.
Tickets
Please click here to purchase your tickets to The London International Horse Show 2023.  Tickets can be purchased for both arenas or separate arenas, just Shopping, Hospitality options for Private Boxes alongside both arenas and the Phoenix Club. 
For more information, visit https://londonhorseshow.com/
Related Links
Fabulous Fry Steals the Show on Glamourdale at 2022 CDI-W London
At the 2022 CDI-W London Lottie Fry and Glamourdale Pick Up Where They Left Off, Winning
Double World Champion Lottie Fry Heads a Class Field for the London International Horse Show 2022
London International Horse Show to Return to ExCel in 2022