Words of Wisdom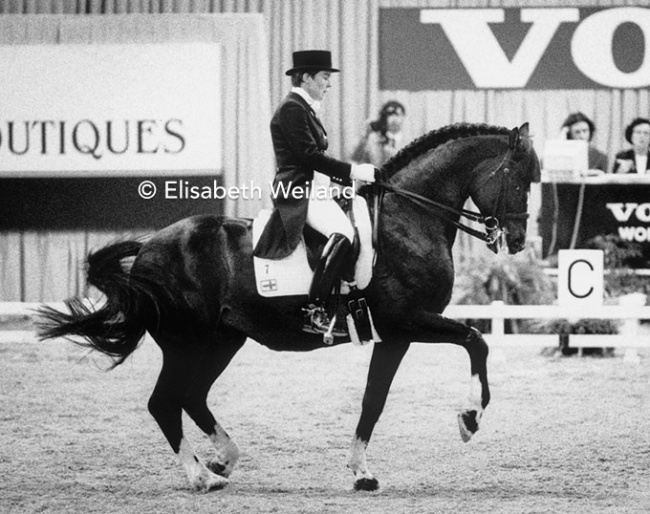 Kyra Kyrklund, six-time Olympian for Finland, multiple Nordic and Finnish champion in dressage, jumping and eventing, six-time World Cup finalist and winner of the 1991 World Cup Final winner with Matador, shared some interesting words of wisdom on Facebook.
On Contact
"Contact can be perceived in many different ways, it seems. In my world, ideally, I want to feel the horse's mouth with the weight of a cloth in my hand. Then the horse carries itself and I can give the horse very small signals with the fingers."
On Accepting the Bit
"If I have a horse that does not want to make any contact with the bit, which can be due to many different reasons of which one can be a previous bad experience, I first try to find a bit that the horse accepts," said Kyra. "Then I try to get the horse to connect in the necl and open the throat latch  towards an easy contact."
On Rollkur
"I have never advocated the use of rollkur or any other way of aggressive riding, but I have, unfortunately, not always managed to keep all horses all the time on or a little in front of the vertical," Kyra said. "It's an art that I've always strived to master anyway. Good luck to all of you in this difficult art."
Photo © Elisabeth Weiland
Related Links
Words of Wisdom - Gareth Hughes
Kyra Kyrklund, a Legend in her Own Lifetime