Germany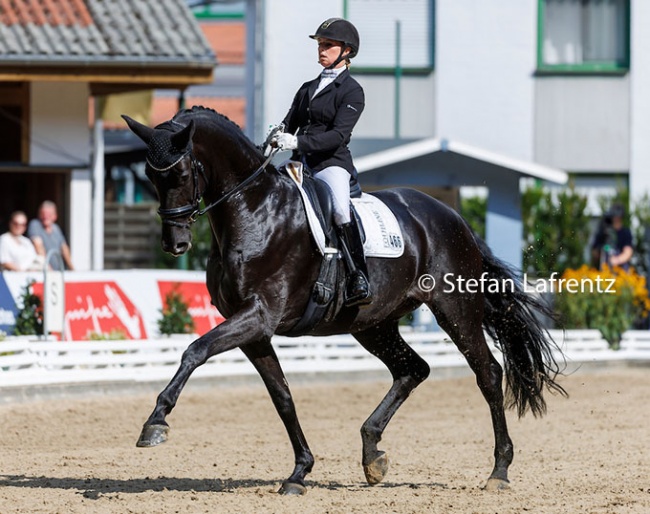 German professional  rider Annika Korte has decided to make the move to independence. The 41-year old rider will be renting a stable block at Ellen Bodenkamp's yard. 
On 1 October 2019 Korte began riding for German stallion keeper Mathieu Beckmann in Wettringen and before that she was based in Rheine.
In Wettringen she had her own business with clients' horses as well as rode stallions for Beckmann. Then she left for dressage stable "Auf dem Hörtel" before making her big move to Bodenkamp.
Korte has mainly focused on young horse riding and has competed numerous horses on the Bundeschampionate show circuit the past decade. Her first Bundeschampionate finals were on Katja Bodenkamp's Dornier in 2009 and has presented horses at several more. Her best results were at the 2020 Bundeschampionate, where she was fourth with Be My Ballerina, and this year she was fourth with Fallete OLD. 
She made her international show debut at age 40, this year in 2022. She has competed at the two CDI's in Troisdorf, where she presented young horse Venicia OLD and small tour horses Sansibar and Furst zu Bentlage. 
Korte has now decided to leave Beckmann and set up her own shop at Stable Bodenkamp.
"Since there were a lot of inquiries: yes, there is a plan for 2023. Because of my good "fairies" in the stable, I decided to expand a little instead of doing less. Still boutique style, but a little bigger than at the moment. I was presented with a huge opportunity by Ellen and Arij Bodenkamp. At a young age I was able to celebrate great successes with her horses there for 9 years and now I can move into a whole stable wing with my own riding horses," Korte took to Facebook. "It's even closer to my home," she added.
Photo © Stefan Lafrentz
Related Links
Vaderland and Filou Move in Training with Dinja van Liere