Switzerland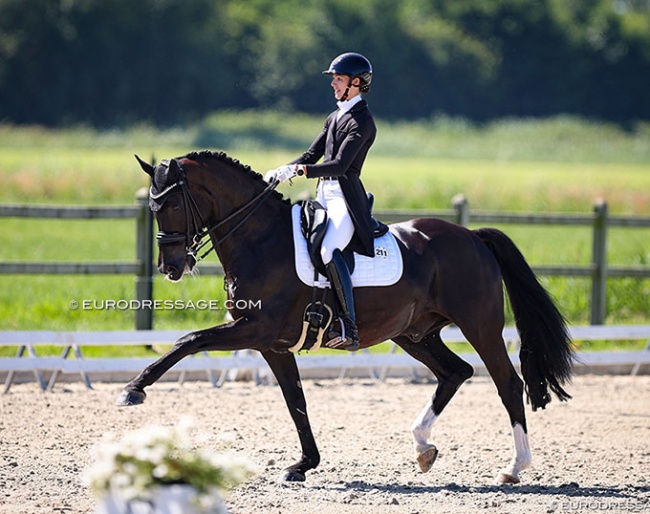 The dressage selection committee of the Swiss Equestrian Federation (SVPS) has announced the dressage squad for 2023.
For the senior Grand Prix riders the highlight of the coming year is the European Championship in Riesenbeck (GER) on 4 - 10 September  2023. Team manager Ruth Haas has set a clear target for this championship: "We are aware of the challenge that we face in Riesenbeck," said Haas. "We will try to achieve a team quota place for the Paris 2024 Olympic Games. We will use the coming winter months to prepare our combinations in the best possible way for the 2023 season. The experiences from the 2022 season will help us. We put great importance on the training and promotion of our promising, young pairs, which form the foundation for the future."
For Heidi Bemelmans, the youth rider team captain, will continue her traditional trajectory. "We continue to focus on good, well-founded training according to classic principles and the scale of training. I'm looking forward to the next season with great challenges again and the goal of being able to travel to the European Championships in the various categories with good results before that. Fortunately, a new rider has been selected for the coming year in the Children category."
An exciting July 2023 awaits the dressage youngsters with championships on three consecutive weekends: the European Championships for Young Riders from July 11th to 16th, 2023 in Budapest (HUN), the European Championships for Juniors and Children from July 20th to 23rd 2023 in Kronberg (GER) and the Pony European Championships from July 27 to 30, 2023 in Le Mans (FRA).
The 2023 Swiss squads include:
Senior A-squad:
Carla Aeberhard
Delia Eggenberger
Charlotte Lenherr
Gilles Ngovan
Estelle Wettstein
Senior B-squad:
Simona Aeberhard
Philine Brunner
Markus Graf,
Jessica Neuhauser
Jasmine Sanche-Burger
Andrina Suter
Under 25 squad :
Carl-Lennart Korsch
Charlotte Rogerson
Young Riders A-squad:
Tallulah Lynn Nater,
Meilin Ngovan
Renee Stadler
Milena Sulzer
Noemi Zindel
Young Riders B-squad:
Junior Riders A-squad:
Valentina Bona
Robynne Graf
Emma Grandits
Sabrina Rietiker
Layla Schmid,
Pony Riders A-squad:
Valentine Bineau 
Liah Hefti
Mia Sanna Walser 
Children A-squad:
Related Links
Demmler, Nater, Sulzer and Aeberhard are the 2022 Swiss Dressage Champions
Swiss Junior Robynne Graf Has Third Iron in the Fire for 2023 Show Season
Swiss Para Dressage Squads for 2023 Named