Great Britain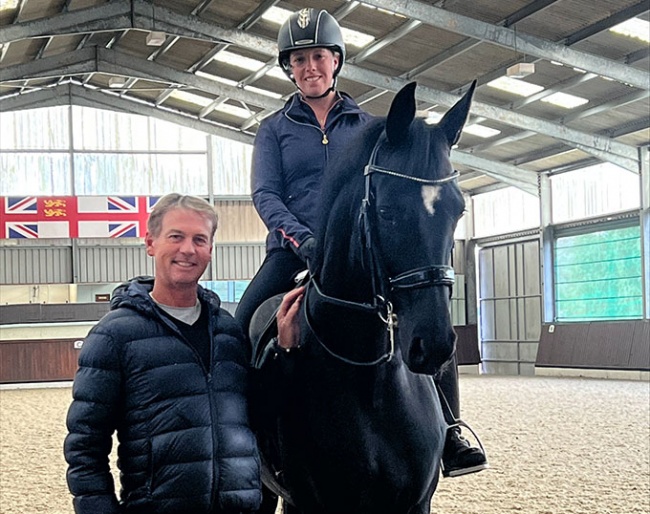 Olympic gold medallist Carl Hester MBE has long admired the work of the Trust to buy suitable talented horses for our elite Para riders. As a good friend of the founder Henrietta Cheetham, he was delighted to accept her invitation to become President.
The Lady Joseph Trust was created in 2009 by Henrietta Cheetham from funds allocated to charitable purposes from her grandmother's estate. Henrietta's admiration of our Para riders and their incredible international achievements led to her forming the charity to buy horses for our top Para riders to ensure the future success of those representing Great Britain.
Horses purchased by the Lady Joseph Trust have enjoyed successful partnerships with Deb Criddle, Suzanna Hext, Charlotte Cundle, Erin Orford, and Sophie Wells.
On accepting this position, Carl said: "I was honoured to be invited to become President and had no hesitation in accepting. The work of the Lady Joseph Trust to buy horses to represent Great Britain in Para Dressage has had a significant impact on our performance at elite level and has given many Para riders a wonderful opportunity.
Team GB Para riders have won medals at numerous Olympic, World and European Championships. Having the right horsepower to retain our position as a leading Para Dressage nation is crucial, and the horses supplied by the trust have been vital to that success."
British Dressage Chief Executive, Jason Brautigam, added: "The Lady Joseph Trust has made such an invaluable contribution to the achievements of our Para athletes on the world stage over the last decade, it is entirely appropriate that our Honorary Patron Carl Hester should be appointed President. I can think of no better ambassador for both the Trust and BD, as we all continue to work together for the benefit of Para Dressage in Great Britain."
For more information, please visit the website of the Lady Joseph Trust: www.ladyjosephtrust.org.uk