Bits 'n Pieces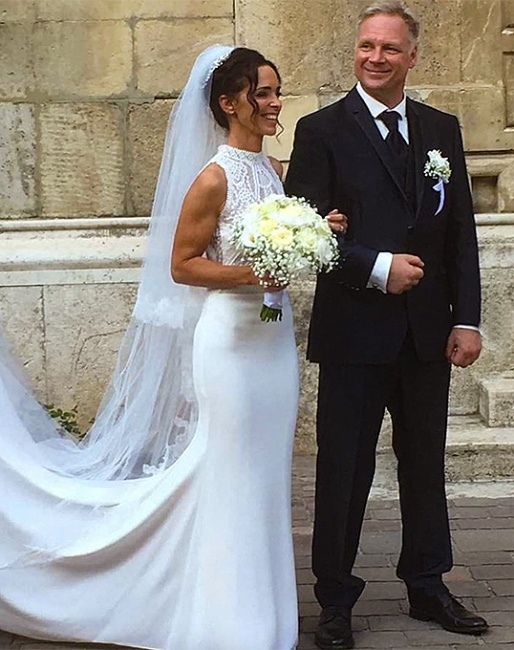 Aniko Losonczy, Hungarian Grand Prix rider and manager of the Mariakalnok Dressage Center, got married on 25 August 2022. "Where there is no you, there is no me," she wrote on her Instagram. The 40-year old married her partner of almost four years, Barna Komjáthy, who is a literary translator. The couple got engaged on Aniko's 40th birthday, 5 January 2022. 
Not newly wed, but she has changed her name. Danish World Championship reserve rider Lone Bang Larsen has decided to take on her married name Zindorff, following the example of recently wed Nanna Skodborg Merrald (now Merrald-Rasmussen) and Cathrine Dufour (now Laudrup-Dufour).  Lone already married her long-time partner Mads Zindorff seven years ago and the couple had two children, but the name change is now. "I forgot to change my name in the FEI," Lone told eurodressage with a smile. "So at the World championship my husband came with a small hint, because many of my Danish team mates did change their name, so now after 7 years I have changed it."
Baby bliss for Canadian Olympian Brittany Fraser-Beaulieu who welcomed her second child on 21 August 2022. Baby girl Chloé Alexandra Beaulieu was born at 6 PM in the afternoon and weighed 7.3 lbs at birth.  "It was a quick and easy birth," Brittany told eurodressage. "I'm very fortunate to have two healthy children. Now I am looking forward to getting back to riding!" Brittany and her husband Marc-André also have a 3-year old, Théo Fraser Beaulieu.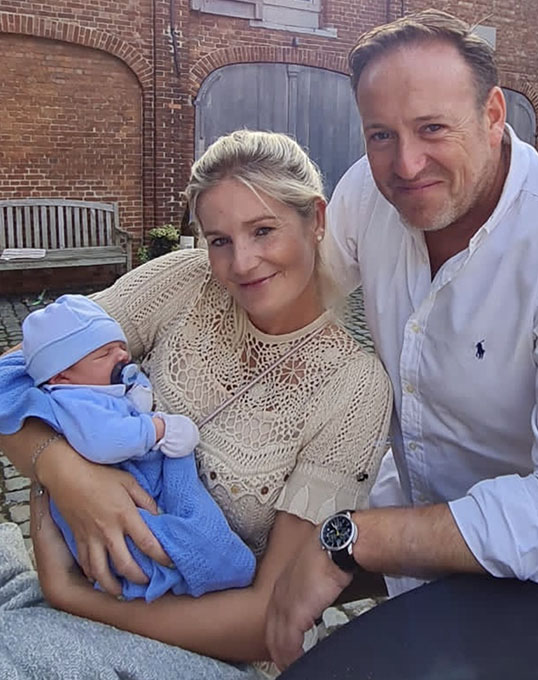 Dutch born and Belgian based Andrea Villaverde, who rides for Spain, became the proud mom of her first child, Victor Marten Van Velthoven Villaverde. The baby boy was born on 26 August 2022 and measured 49 cm and weighed 3.245 kg at birth. He was born two weeks early but both mom and baby are doing great. Father of the baby is Andrea's partner of three years, Kurt van Velthoven. "My son's second name is Marten, named after my step father who passed away unexpectedly on Easter Monday this year," Villaverde told Eurodressage. 
The private jet that took off in Jerez, Spain and mysteriously crashed in the Baltic sea on Sunday 4 September 2022 turned out to have carried German horse people. The cologne based entrepreneur Peter Griesemann was on board together with his wife and daughter Lisa Griesemann as well as Lisa's life partner. A year ago Lisa took over Gestüt Dreilindenhof in Wachtberg, Germany, from Baron Edouard de Rothschild and managed the livery yard.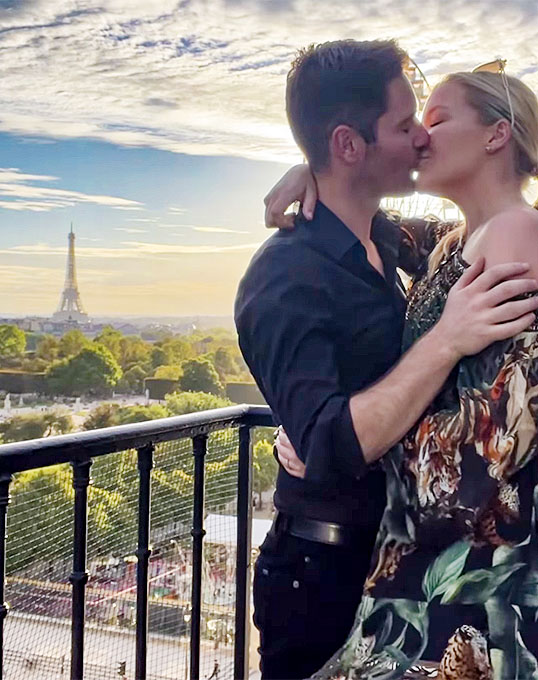 New Zealand Grand Prix team rider John Thompson has proposed to his girlfriend, Australian dressage rider Katharine Farrell and she said yes. The couple got engaged the day after the World Championships Dressage in Herning on a romantic trip to Paris. Thompson grew up in Australia but resided in New Zealand from 2016 till 2019, where he ran his own business JHT Equine with Holly Leach in Gordonton. He returned to Australia right before the corona pandemic and became head rider at Farrell's Mulawa Stud, taking over from Alexander Riley. Thompson recently represented New Zealand at the 2022 World Championships aboard the black stallion Chemistry (by Connaisseur).