Germany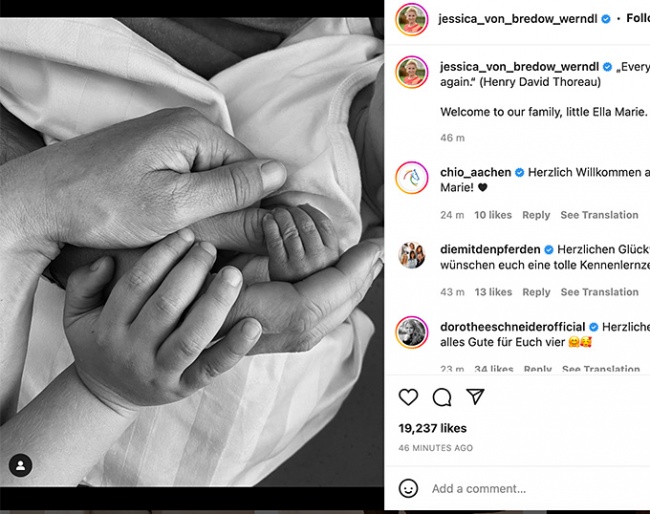 Olympic, European and World Cup champion Jessica von Bredow-Werndl has given birth to a baby girl, Ella Marie.
While her brother finished fourth in the Kur and got team bronze at the 2022 World Championships Dressage in Herning, sister Jessica von Bredow-Werndl passed up on the opportunity to achieve a Triple Crown (World, Olympian and European title) for something greater, a second baby to her family.
Jessica delivered her second on Thursday morning 11 August 2022 at 9h10. The mother was already in the hospital last night, and watched her brother compete in Herning on the live stream, St. Georg reported. 
The Aubenhausen based Werndl and her husband of ten years, Max von Bredow,  are already parents to Moritz, who was born in August 2017.
Jessica announced the birth on Instagram, quoting Henry Thoreau: "Every child begins the world again." 
Related Links
Jessica von Bredow-Werndl Not Aiming for World Championships, Welcoming Baby Nr. 2.