Products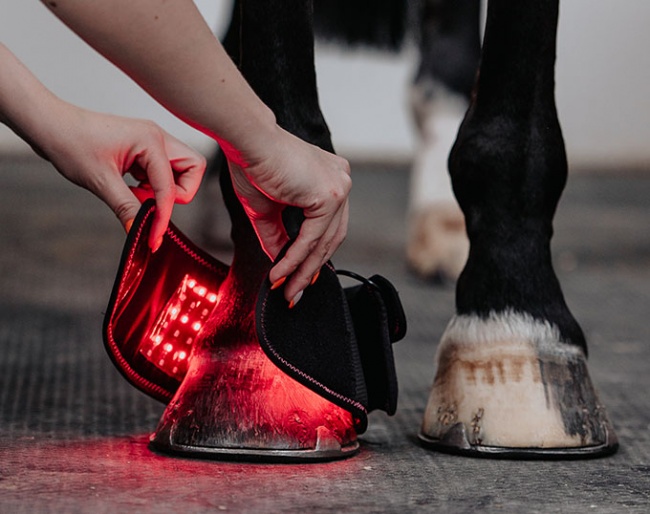 Do you have a stiff horse, an injury or just a small wound?   INFRAPOWER – red- & infrared treatment for well-being of your horse.  
Best quality, functionality and easy to use to a very fair price.  
Infrared to Treat Pain and Inflammation
Red and infrared light is an innovative light-based method to treat pain and inflammation, both preventive and acute. 
Red light treats in the surface and is good against mud fever, scratches and other skin problems.  
Infrared light treats deeper and is among others good against stiffness, injuries, poll problems, joint-, nerve- and muscular pain. 
It enhances cell regeneration and repair hence, it helps the body to heal itself, in a drug-free way.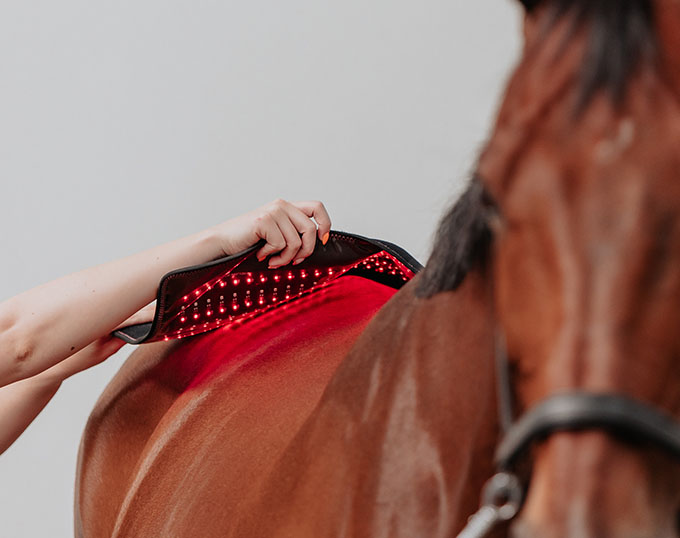 We have used our many years of experience with horse treatment and treatment products to create a new and completely optimized Red & Infrared product. INFRAPOWER is designed in close cooperation with professionals such as technicians, vets, physiotherapists, chiropractors, and riders, to get the best red and infrared light product on the market in top quality. 
Innovative Products
The INFRAPOWER series consists of a number of innovative products that can treat all areas of your horse's body.  
A solid and practical design, safely attached, rechargeable batteries and much stronger and more effective Red and Infrared light than other products on the market, make this product the right choice for you.  
The lights are protected against dirt, humidity and damage.  
All our products are equipped with a timer, you can choose between intervals of 5 min, 15 min or 30 min treatment (all with one button, no long explanation needed).  
It's simple to use and a handsfree tool, which means you can turn it on and continue with other tasks.  
Discover Infrapower at the World Championships in Herning
Please contact us with questions, for more information and your order. We will be showing INFRAPOWER at the WEG in Herning at our booth U1036.