Westfalian Auction News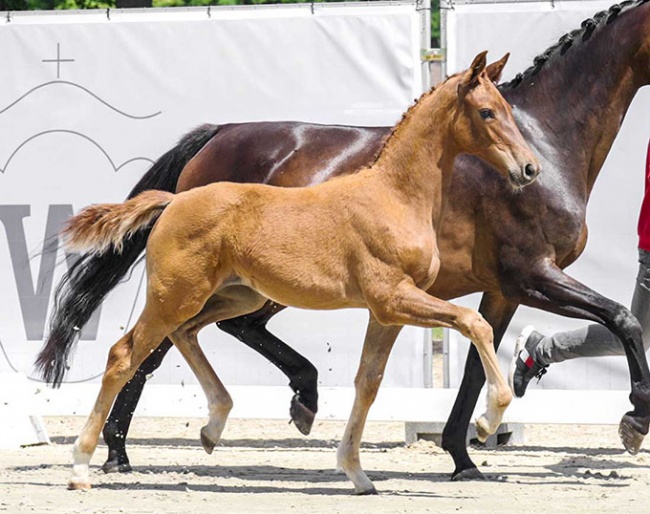 The impressive Vitalis x Hotline son Vamos Amigos and Danish Cathrine Dufour have been on everyones lips since last weekend. At the CHIO in Aachen, the grande World Equestrian Festival, the successful pair convinced all along the line. They clearly won all the major dressage competitions. In the freestyle on Sunday they danced to over 88 percent!
Full Sister
Who does not dream of having a horse of this class in their stable? The Online Foal Auction oft he Westphalian Stud Book makes dreams come true!
With the head number one, the gelding's full sister is up for sale in the upcoming Westphalian auction. The typey filly, bred by Noortje Radstake, in the Netherlands, impresses like her brother with energy and high quality of movement.
The Grand Prix of Aachen 2032 belongs to the foal buyers of today!
30 Promising Dressage Foals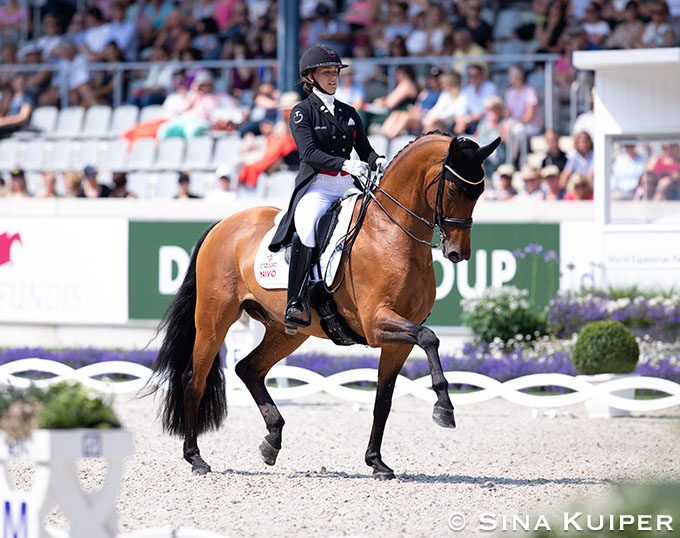 Besides Vamos Amigas, 30 other promising dressage foals are for sale in this Westphalian online auction. The first vintages of young stallions are just as impressive as the offspring of proven sires.
All foals have been examined by a veterinarian and are available for viewing with informative photo and video material at onlineauction.westfalenpferde.de.
Bids can be placed from today until Monday evening. The BidUp will start on Monday, July 11, at 7.30 pm.
Secure tomorrow's champion today with just one click!