Hof Kasselmann Hybrid Auction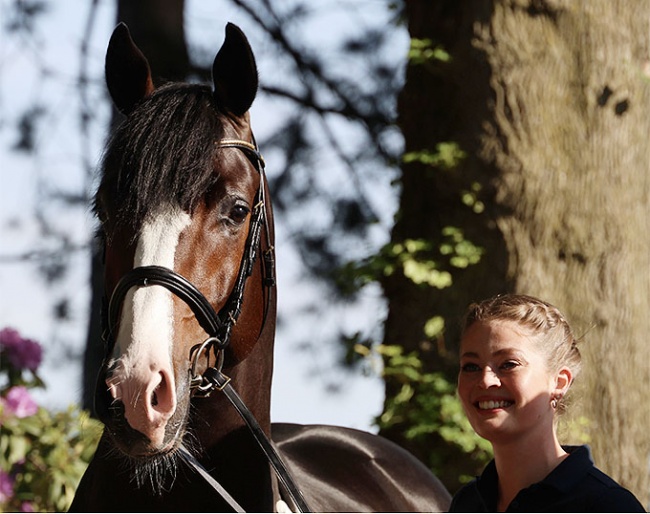 The 2022 Hof Kasselmann & Schockemöhle Hybrid Auction is scheduled for next Friday, 17 June at 8 pm at Hof Kasselmann. Online bids will be accepted as early as Wednesday. 
Use the link below to view the selected collection of 10 promising young dressage horses and 10 talented show jumpers in photo and video and to create an active bidding profile in time.
Do you have any questions about the auction process,  after-sales service or individual horses? Do you need more information or videos? Then please contact the team of advisors at Hof Kasselmann on tel. + 49 (0) 5401 89200 or at Stall Schockemöhle on tel. + 49 (0) 5492 960112. 
Visiting the horses at Hof Kasselmann
If you are looking for a new sport partner with a lot of future potential this show season, the Hof Kasselmann & Schockemöhle Hybrid Auction is the right place to begin. The horses can be viewed at Hof Kasselmann until the auction on 17 June 2022 and can also be tried out by prior arrangement. 
The recipe for success that has proven itself for many years at the P.S.I. Auction also benefits customers of the Hof Kasselmann & Schockemöhle Hybrid Auction. The selected youngsters spent their youth either in the Lewitz or at the Osthoff stud of the Kasselmann family and were trained by the riders in Hagen a.T.W. or Mühlen.
"This has the advantage that we know our horses very well and can advise our customers optimally in order to find the best possible horse-rider combination," emphasises Ullrich Kasselmann. Already during the selection of the auction collection, attention was paid to excellent rideability, promising, conclusive pedigrees and prospects for the sport.