Westfalian Auction News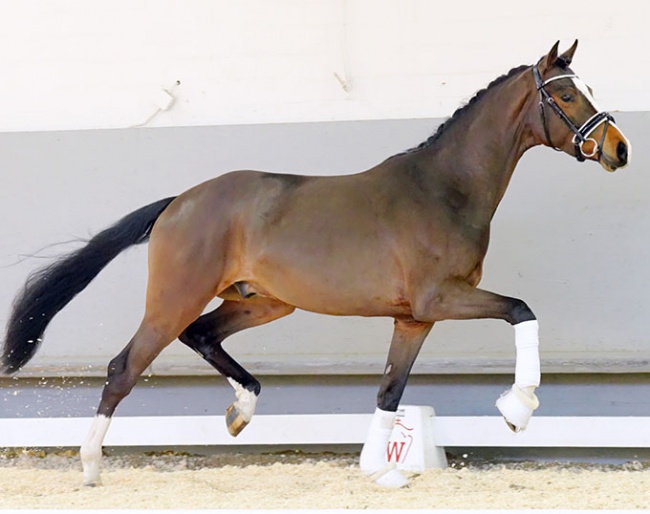 Young horse Zocker ST and foal Dynamic Boy were the best sellers in two online auctions that were hosted in March and April by the Westfalian society.
14 March 2022: Zocker ST
Zocker ST (by Zoom x Farbenspiel) was the best seller of the 14 March 2022. He is bred by Paul Schulze-Tenberge and presented at auction by Ulrike Mühlhause. He sold for 27,500 euro to Rhineland.
Dancing Boy (by De Angelo x Sir Donnerhall) had a knock down price of 18,000 euro but stays in Germany. Fürstin Samarant (by Furst Samarant x Fidertanz), bred by Thore Baldrich and owned by Heinrich Kampmeyer, sold for 14,000 euro to Rhineland. Pony Trampolin (by Totilas x Londonderry), bred by Sascha Hahn and owned by Dino Soddemann, fetched 10,500 euro and goes to Hessia.
Two horses sold to Spain: Fabriche (by Furst Samarant x Florestan) for 10,500 euro and Que Sera (by Quantensprung x Ehrenpreis) for 9,000 euro.
70 percent of the 14 horses offered could find new owners this evening. The average price was 13,575 euro.
25 April: Dynamic Boy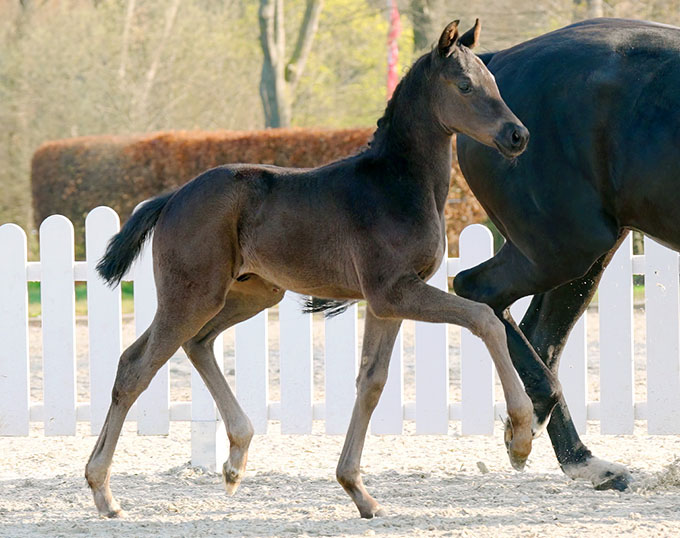 In the first online foal auction of the year 2022 which concluded on 25 April 2022, 27 Westfalian bred foals were offered for sale and 18 of them sold. The average price for a foal was 7,639 euro.
The best seller of the auction was Dynamic Boy (by Dynamic Dream x Zack), which sold for 17,500 euro.  Bred and owned by Bruno Blome, this foal found his new home in the Netherlands.
 Five of the foals sold will start their journey abroad. Traumtanzer (by Total Hope x San Amour) sold for 10,000 euro. All the other foals stayed under the 10K bracket. 
My Dream (by Majestic Taonga x Fidermark) sold for 9,750 euro, Ma Belle B (by Majestic taonga x Rock Forever II) sold for 8,250 euro. Both stay in Germany.
Complete results here.