Westfalian Auction News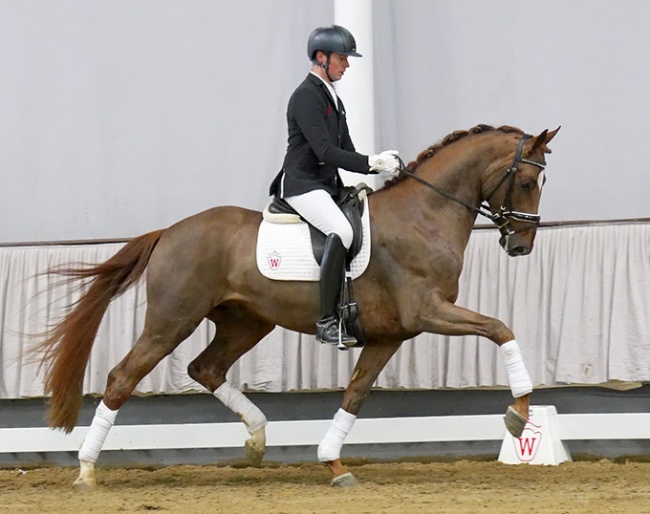 With a first-class lot of promising young horses for the dressage arena, the start of the new year will be a great success!
If you are looking for a young dressage horse or pony, you will surely find what you are looking for in the lot of the Westphalian Online Auction. From young horses that have already been successful in competitions to rough diamonds that you can train yourself, everyone will find the right partner for sport and leisure.
With licensed stallions and premium mares breeders will also find their next future star here.
Strong Dam Lines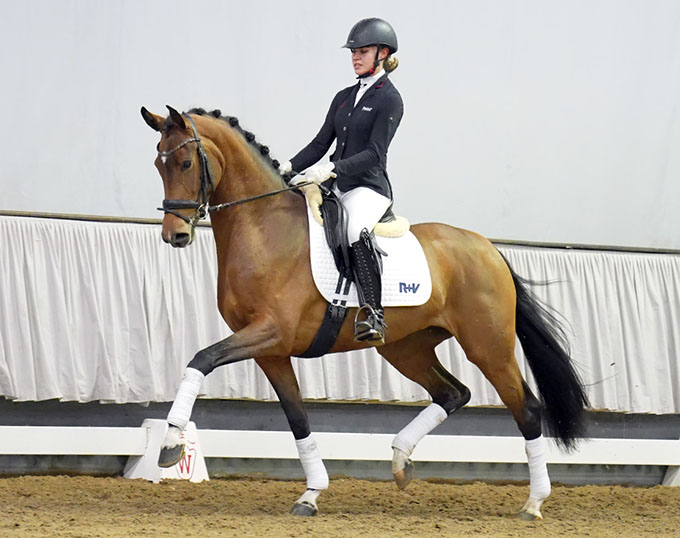 The dam lines of these auction candidates raise hope for great things in the future: The great-granddam of the head number 16, Vive D'Amour (by Vitalis x Sir Donnerhall), is non other than the direct mother of Fürstenball who has achieved great successes in breeding and sport. The dam of the head number 27, Franz im Glück (by Franziskus x Desperados) is the full sister to the Grand-Prix successful stallion Destano.
Have a look at the Westphalian auction page onlineauction.westfalenpferde.de and explore the interesting lines of these auction candidates.
33 in the 2022 Winter Auction
33 dressage horses and three riding ponies are for sale in this winter auction. They have all been thoroughly vet-checked and x-rayed beforehand.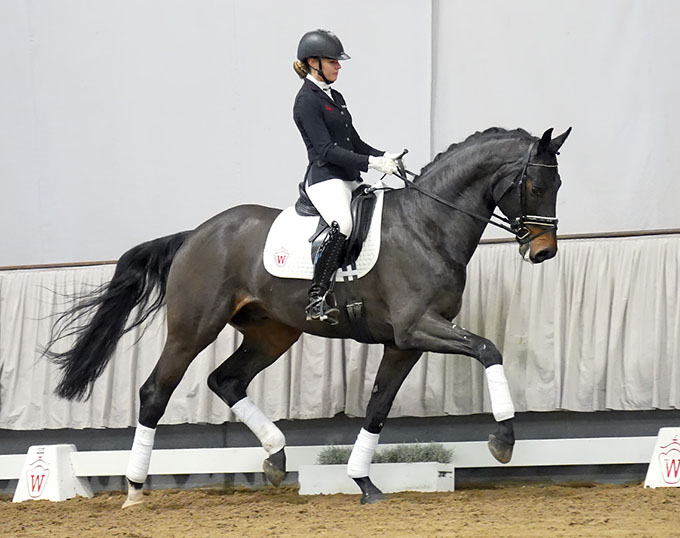 Since January 10, the horses have been trained at the Westphalian Horse Centre in Münster-Handorf. The training was accompanied by FN training ambassador Christoph Hess during the first days. Videos of this training with instructive comments by the sought-after trainer are available at http://onlineauction.westfalenpferde.de. It is definitely worth taking a look at the collection!
Bidding is Easy
Bids on the young movement artists can be placed as of today. The final BidUp will start on Sunday, January 23, at 2 pm. The collection of riding horses is supplemented by a fine lot of selected youngsters of the 2019 vintage, which will be auctioned on Monday, January 24 starting at 7.30 pm.
View the collection at http://onlineauction.westfalenpferde.de