Exquis Foal Auction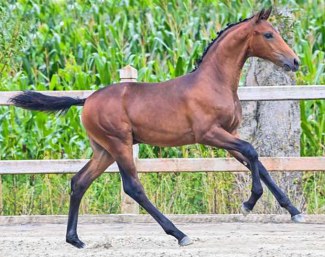 Today 18 October 2021 is your final chance to bid on the foals and embryos in the 2021 Exquis Foal and Embryo Auction.
The Exquis Foal Auction is a Belgian equine auction house that stands for quality, accessibility and trust between buyer and seller in a growing world of e-commerce. "It is our mission to match honest, quality sport horses to the right buyer," said Lien Dierickx. 
Belgian is the hub for the best show jumping horses in the world, as the BWP studbook ranks number one on the WBFSH Breed Ranking of 2021. A small but highly devoted group of dressage horse breeders is located in Belgium which uses the best bloodlines from Holland, Denmark and Germany for their breeding programme
Boutique Dressage Collection
Today the autumn Exquis Foal and Embryo auction comes to a conclusion and the collection of 31 lots includes four dressage bred foals, two highly interesting PRE bred foals, one by Poeta de Susaeta,  and one broodmare. 
The Oldenburg registered colt For Franklin (by For Romance II x Rosengold x Farewell I) is beautifully bred out of some of the best German dressage lines. He has a gorgeous, cresty and uphill neck with a lot of stallion presence
The BWP registered colt Verdeaux (by Ferdeaux x Furst Romancier x Goethe) has a lot of expression and a good hingleg technique. He is out of the dam line that produced KWPN stallion Wynton
The BWP colt Venuur (by Fidertanz x Jazz x Rousseau) has a a pedigree of Grand Prix producing sires. In Germany Fidertanz continues to sire highly successful dressage horses, including Fiderdance, Flamboyant, Fiderbach and many more. KWPN stallions Jazz and Rousseau need no introduction.
A highly interesting lot for the Iberian horse lovers is the PRE bred Gringo Benny, sired by the most hyped PRE stallion of the moment, Poeta de Susaeta, who competed at the CHIO Aachen in September. The dam is by Nacar SU x Cubanon.
Two more dressage lots are included in this collection. Oldenburg registered colt Santo Florencio (by Santo Domingo x Florencio), who moves with a lot of spring and cadence, as well as KWPN brood mare Jubertha (by Netto x Son de Niro) who has a pedigree with preferent keur mares and several successful offspring. 
Last Chance to Bid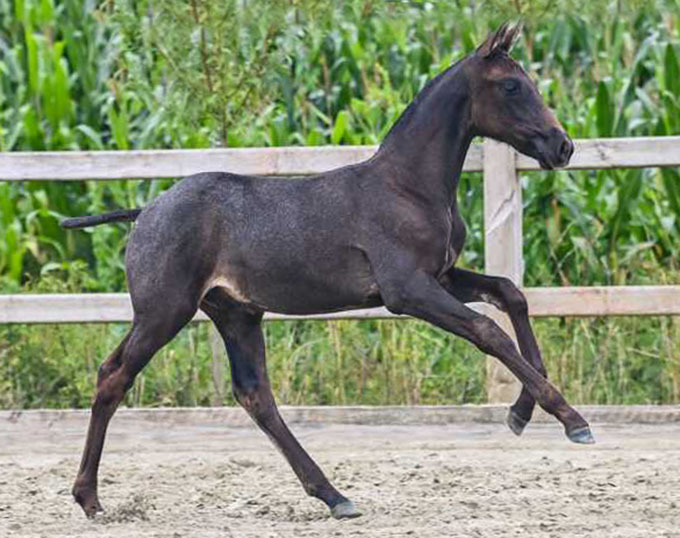 Today is your last chance to bid on one of these highly interesting foals which will most likely sell at affordable prices!
All vet reports are available on the official website.
Bidding is easy, all you have to do is register and place your bid. 
For more information:
Exquis Horse Auction
Kasteeldreef 2
9270 Laarne
België
Lien +32 497 54 78 13