Sandbrink Special Auction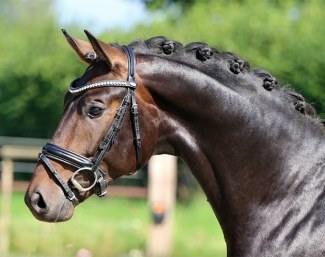 For the second, consecutive year and following the great success of the first edition in 2020, Dressage stable Sandrink and its partners are hosting the "Sandbrink Special Auction" on 16 October 2021, offering for sale a collection of exceptional 2 and 3-year old colts, two licensed stallions, and six first-class broodmares with international bloodlines.
Horse investors Dr. Kerstin Klieber, Stefan Sandbrink and their business partners are proud to present this collection, which will be sold through a "Hybrid" Auction in cooperation with Mennraths.
Bidding can be done live on the scene at Dressurstall Sandbrink in Idsingen close to Verden, Germany, on 16 October 2021 at 18h00, or online for customers who cannot travel to Germany, but wish to secure a very special, dressage bred horse.  The auction will be streamed on Clip My Horse.
For Everyone's Wishes
The Sandbrink Special Auction is a unique opportunity to buy a talented dressage horse for the future.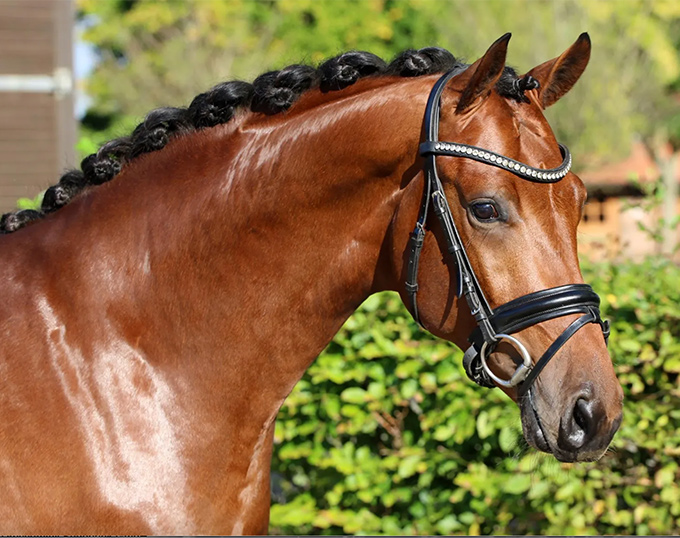 The two-year-olds offer a special opportunity to acquire outstanding young dressage horses before breaking in. Many candidates also have the potential to arouse legitimate hopes for breeding. Outstanding pedigrees such as a son of the world champion Jovian out of a sister of the Revolution, descendants of stallions such as Glamourdale, Sir Donnerhall, Fürstenball, For Compliment and many other pedigrees can be found in the collection.
The handpicked broodmare collection includes mares from Bordeaux, Grand Galaxy Win, Gribaldi, etc., in foal to highly topical stallions and from the best lines such as the Rudilore line.  Three-year-old licensed stallions are also available for purchase.
Anyone looking for a young star for the arena will find what they are looking for in every price range.
Easy Bidding, Viewing Sessions on Appointment
The online bidding is very easy. All you have to do is register beforehand and you will be given access to the live bidding platform.
Horses can be viewed at Dressage Stable Sandbrink on appointment with:
The horses can also be viewed on the auction day itself as of 16h00. 
All horses have been vetted and the vet reports can be seen on request.
Discover the complete collection online here or on the website of the of Mennraths Auctioneers.
Location
Dressage Stable Sandbrink
Idsingen 2
29664 Walsrode
Germany