Klosterhof Medingen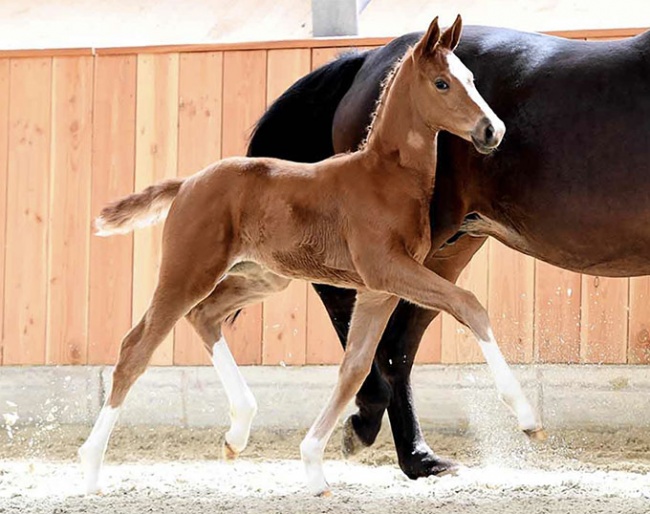 The chestnut filly Vie En Rose became the best seller of the 2021 Klosterhof Medingen Online Foal auction which concluded on 30 May 2021. 
A collection of 16 foals was sold online.
Vie en Rose became the price highlight. The filly by Va'Pensiero x De Niro sold for 50,000 euro to Mr Schlüschen and moves to the stables of Fie Skarsoe in Luxembourg. 
The second most expensive foal was auctioned for a lot less. The colt Insider (by In My Mind x Herbstkönig) found a new owner in Austria for 16,000 euro. 
A Russian buyer bought filly Danira (by Danone x De Niro) for 15,500 euro, while an American acquired colt Very Special (by Va'Pensiero x Don Frederico) for 13,000 euro. The same price was paid for Quanita (by Q-Sieben x De Niro), but this filly will move to Ukraine. 
A German bought Iron Man (by In My Mind x Quaterman) for 11,500 euro. It's Finesse (by In My Mind x De Niro) sold for the same price. 
The majority of the foals sold were by sire In My Mind (by Ibiza x Fidermark), who stands at Klosterhof Medingen.